9 Sex Positions For When You Want To Take Your Sweet Time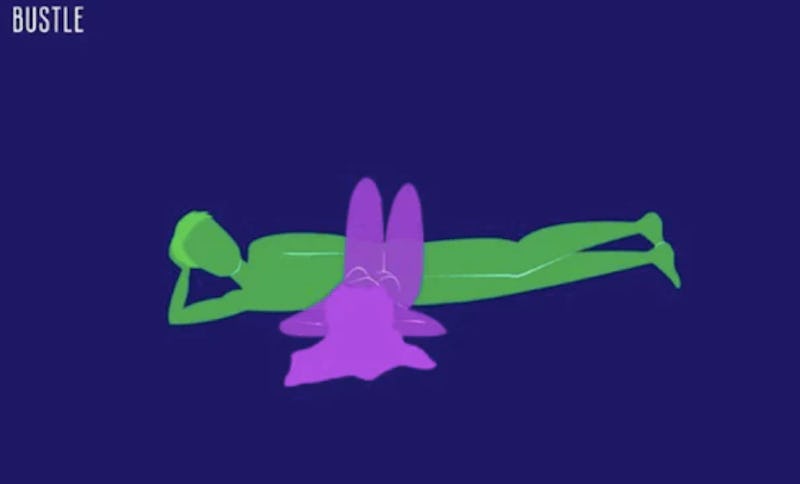 Caroline Wurtzel/Bustle
Whether it's the lazy, long, dog days of summer or a freezing cold, long nights in February, sometimes you want a sort of lazy sex position that's ideal when you have nothing on your hands but time. You know, that type of sex position you can get into and not have to worry about getting out of in a rush, so you can either attempt multiple orgasms or enjoy an extra long journey to the finale.
Although a quickie is always fun (and good for you), if all you have is time, you should definitely use it wisely and there's no wiser way to kill time than by having sex. First, you can start off with some nice drawn-out foreplay, making sure you're enjoying every single second of it, then make your way into the actual sex part. From here, it's all about relaxing and enjoying the ride, forgetting all those annoying cares in the world.
"There isn't just pressure on us to be sexy, but women and men are pressured to be sexual," board-certified psychiatrist Dr. Susan Edelman tells Bustle. "When you're worried about performance, you're much less likely to be able to simply relax and enjoy yourself. The more aware we become of these toxic societal pressures, the more we can feel empowered to free ourselves from their spells."
So leave your inhibitions at the door, bring some snacks into the bedroom (as you'll need nourishment at some point), and take your sweet time with these nine positions.