Bustle's Editors On Khloé Kardashian + Winter Solstice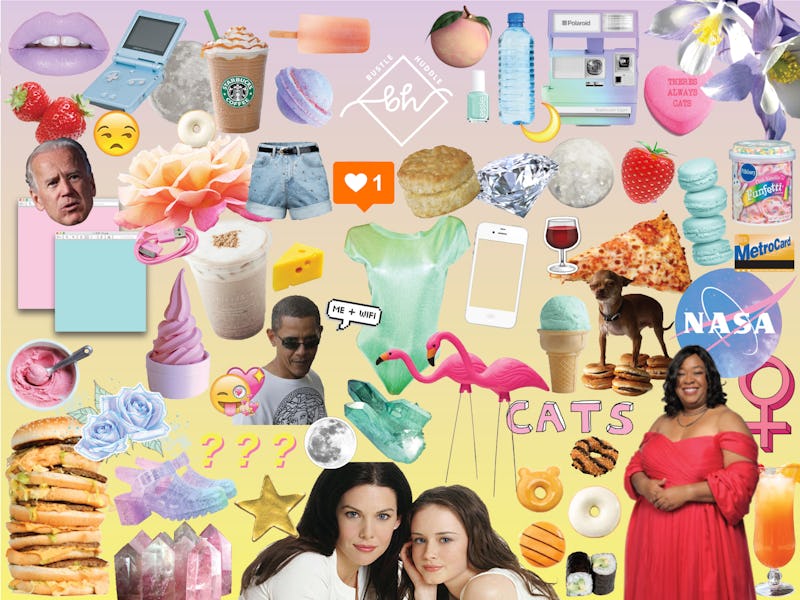 Happy Thursday! Happy winter! Happy it's-almost-Christmas-so-you're-probably-just-killing-time-at-work-till-break! The sun may not be shining, but the fact that the holidays are right around the corner is probably brightening your day.
Read on below for everything Bustle's editors were talking about Thursday, Dec. 21:
Prince Harry + Meghan Markle
Kensington Palace released Prince Henry and Meghan Markle's engagement photos early Thursday morning and, wow, they are literally perfect. With the royal wedding slated for May, these photos are just one more sneak peek into this couple's adorable relationship. The real highlight of the photos, though, is Markle's stunning mesh-top dress — a bold choice for a royal because it's definitely not what you'd call traditional. While the dress didn't officially break protocol, Markle did make one big no-no: Not wearing nude tights. Oops!
ICYMI: This video of Prince William galloping like a horse is driving fans crazy. You will love it, too — promise.
Winter Solstice + Luck
Dec. 21 (aka today) is the shortest day of the year and, I'm sorry to say, it's also the unluckiest day of 2017. That's because it's the winter solstice, or the official start to winter. The day's supposed to be especially hard for Capricorns, but here's exactly what you can expect from the winter solstice, based on your zodiac sign.
Heads Up: Doggo. Swole. Clapback. These slang words are going to be all the rage in 2018. You heard it here first.
Khloé Kardashian + Baby
It happened. Khloé Kardashian *officially* announced her pregnancy with the sweetest Instagram post Wednesday evening. Kardashian wrote, "My greatest dream realized! We are having a baby! I had been waiting and wondering but God had a plan all along....I am so thankful, excited, nervous, eager, overjoyed and scared all in one! But it's the best bundle of feelings I've ever felt in my life!"
Fans immediately freaked out about the good news, and even started wondering whether or not the ring Kardashian wore in her pregnancy announcement was that kind of ring since Khloé has been pretty open about her relationship with Tristan Thompson. Either way, big congrats to Khloé and Tristan.
Beauty Break: Ever wonder what it's like to get a facial from Chrissy Teigen's esthetician? Wonder no more.
Mamma Mia! + Meryl Streep
The Mamma Mia! sequel trailer is officially here and looks just as fun, funny, and ABBA-filled as the original. Amanda Seyfried and more stars are back, plus Cher makes a cameo, so you know it's going to be good. There's only one teeny tiny issue: Fans think Meryl Streep's character is dead in the sequel and it's depressing AF. We'll have to wait until July 2018 to know for sure.
Great Idea: The holidays are a great time for giving, and paying off the outstanding balance on layaway toys is a simple and super charitable way to give back to kids in need.
What to Watch: Still not in the holiday spirit? These nine heartwarming movies on Netflix should do the trick.