Bustle's Editors On The Oscars + Kardashians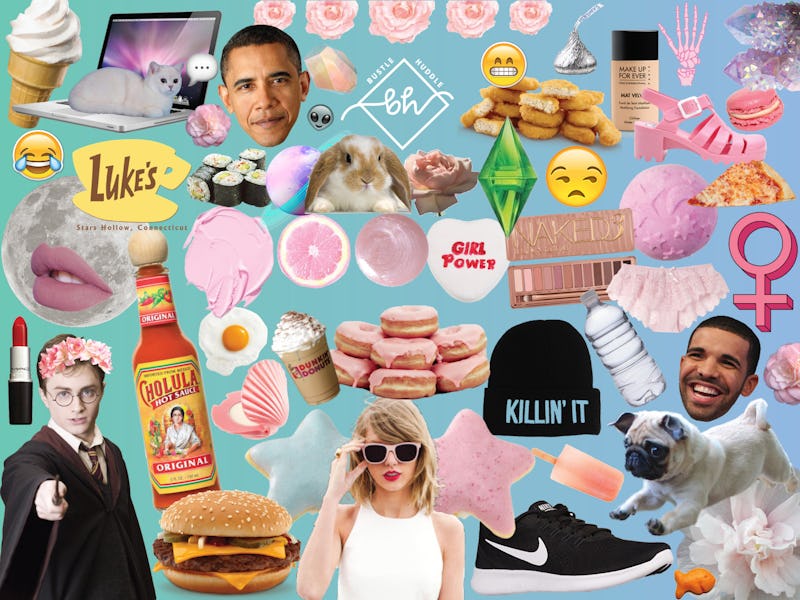 Happy Monday, everyone! If you stayed up late to watch the Oscars last night (more on that below), you're probably pretty exhausted right now, but at least the day's coming to an end. One down, four to go...
Read on for a recap of everything that had Bustle's editors talking on Monday, Mar. 5:
The Oscars + What Happened
Sunday night was the Academy Awards, and a lot went down. ICYIMI, The Shape of Water won Best Picture, Frances McDormand gave the best speech, and Jordan Peele thrilled everyone when he won Best Screenplay for Get Out. On the red carpet end, just know that the Oscars dresses were gorgeous, and Ryan Seacrest didn't exactly get a lot of interview time. Oops.
FYI: Although much of the talk at the Oscars revolved around #MeToo and Time's Up, several accused men, like Kobe Bryant and Gary Oldman still got time in the spotlight. Sigh.
Kardashians + Baby News
On last night's episode of Keeping Up With the Kardashians, Khloe revealed that she's having a baby girl! Aww. And on Saturday, Kylie Jenner shared the first close-up photo of Stormi, who is seriously adorable. Not like anyone's surprised though, right?
OMG: Beyoncé and Jay-Z are reportedly doing a joint tour this summer and fans are shook.
Target + Jeans
Shoppers, heads up: Target has a new collection of jeans called Universal Thread denim, and all the offerings are available in sizes 00-26 and are around $30. Sounds too good to be true, right? Actually, nope — Bustle tested out three different styles on 15 different body types, and pretty much everyone was a fan.
Shopping Break: Got sensitive skin? Then you'll love these gentle but oh-so-effective makeup removers.
Barnes & Noble + Book Club
This is so cool! Barnes & Noble has a book club now, and the first pick is the highly-anticipated novel The Female Persuasion by Meg Wolitzer. Beginning May 2, readers can come into a Barnes & Noble store to chat about the book, and get free coffee and snacks while there. In other words, if you love to read, you don't want to miss out on this.
LOL: This photo of a little girl trying pizza for the first time will make you crack up.
WTF Moment Of The Day: Starbucks' new drink has caramel, pretzels, and popcorn in it. Yes, really.
What to Watch: The season finale of The Bachelor starts at 8 on ABC. Don't miss it.