Bustle's Editors On The Royal Engagement + Cyber Monday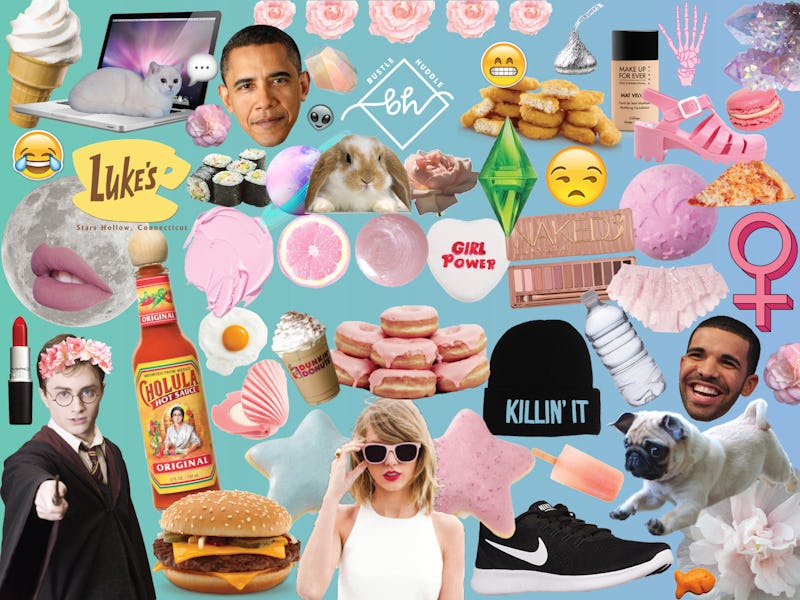 Happy post-Thanksgiving Monday, everyone! If you spent the last several days eating all the turkey, marathoning movies, and curling up under the covers, coming back to work today was probably pretty rough. But fear not — the holidays are almost here, and you'll get plenty more time to be cozy on the couch before the year is over.
But what a day to come back to! With the newest royal engagement bringing everyone cheer, this week is off to a truly good start. Here's a recap of everything to know from today, Nov. 27:
Prince Harry + Meghan Markle
Unless you stayed away from the internet all day, you've definitely heard by now that Prince Harry and Meghan Markle are engaged (and that her ring is totally gorgeous). The royal couple announced the news early Monday morning, and gave an adorable joint interview addressing their engagement later in the day. Congrats to the happy duo.
FYI: Here's everything we know so far about Harry and Meghan's wedding, set to occur in spring 2018. Mark the calendars!
Cyber Monday + What To Buy
The workday may be over, but there are still several hours left of Cyber Monday, so get shopping! If you're not sure where to start, don't worry — here are all the best Cyber Monday deals on Amazon. And don't forget to check out the deals at Forever21 too, as well as Kylie Cosmetics. Or if supporting small businesses is more your thing? These Cyber Monday deals at indie bookstores are worth taking advantage of, for sure.
And More Deals... Get ready for winter with one of these insanely cozy fuzzy blankets.
Cyntoia Brown + New Updates
After stars like Kim Kardashian and Rihanna used social media to spread word about Cyntoia Brown, the sex-trafficking victim imprisoned for shooting a man who had hired her for sex, there are some positive updates on the case. Kardashian's lawyers are apparently looking to help, and Brown's lawyer said that his client is aware of the new attention on her situation. Brown is currently appealing her sentence. Fingers crossed.
Word Of The Year: "Complicit," according to Dictionary.com, in some not-so-subtle shade to Ivanka Trump. Ahem.
Women + Major Career Advice
If you're in your 20s and feeling a little lost when it comes to figuring out your career and your general future plans, fear not: Everyone else is in the same boat. Which is why you should probably listen to the pieces of career advice women wish they could've given their 20-year-old selves. From knowing when you need to quit to staying strong in a male-dominated industry, these pearls of wisdom are must-reads for, well, everyone.
Pro Tip: Here are all the books from 2017 that every woman should read. Like, now.
Today's WTF Moment: Trump called Elizabeth Warren "Pocahontas" again — at an event honoring Native Americans. Facepalm.
What to Watch: It's a superhero crossover! Tune in to the CW starting at 8 to see what what happens when Supergirl, The Flash, and Green Arrow all get together.