Bustle's Editors On The Grammys + Giving Tuesday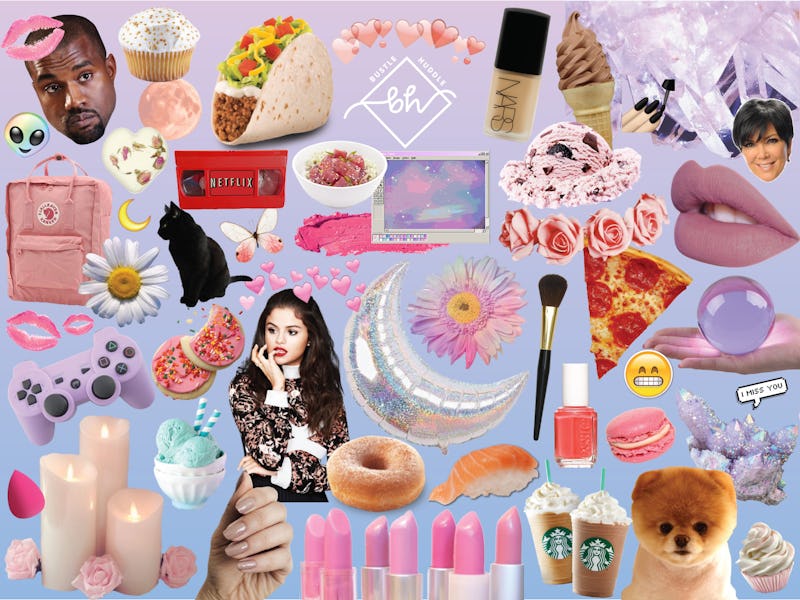 How's it going, everyone? There are only two days left in the month of November, which is great news for anyone who just can't wait for the holiday season. December, we're ready for you.
Today was a big day in the entertainment world thanks to Grammy nominations — read on for more on those and everything else that had Bustle's editors talking today, Tuesday Nov. 28:
The Grammys + Who Got Noms
Today, the 2018 Grammy nominations were announced, and overall, it's a pretty great list. JAY-Z, Kendrick Lamar, Lorde, Childish Gambino, SZA, and more all earned several nods each, and favorites like Cardi B and Justin Bieber made out pretty well, too. As for who's not there? Ed Sheeran, Taylor Swift, and Harry Styles fans, better luck next time.
Save The Date: Prince Harry and Meghan Markle are getting married in May 2018, at Windsor Chapel. Don't hold your breath for an invite, though.
Kim Kardashian + A New Collection
Get ready, beauty lovers. Kim Kardashian has dropped the KKW Ultra Light Beam Collection, and these shimmers are seriously perfect for the holiday season. Here are all the details about the Ultra Light Beam products you need to know about, but when you're done shopping, check out Kardashian's campaign for the new collection — it's just as extra as you'd expect from the mogul.
Deal Of The Day: You have to get this 16-piece Harry Potter dining set ($99.99 at Thinkgeek) if you want to throw a Great Hall-style feast this holiday season.
Giving Tuesday + Where To Donate
Yesterday was Cyber Monday, a day all about spending online and getting good deals on your favorite products. But today is Giving Tuesday, and it's all about donating to causes you care about and spreading the wealth. If you're not sure where to start, you can donate through Tinder, which is donating $100 to DoSomething.org for each social media post including #ImAvailable and a Tinder tag. How cool is that?
FYI: The design of the new Starbucks red holiday cup is meant to inspire you to share the love this season with family and friends. Aww.
Jersey Shore + Huge News
If you thought you could only get your Jersey Shore fix through MTV's new show Floribama Shore, big news for you: a Jersey Shore revival is happening, and most of the original cast is coming back. The show is called Jersey Shore Family Vacation, and it will air in 2018, so get ready — you're going to want to catch every crazy, GTL-filled episode.
Bach Update: You gotta watch Nick Viall's performance on the show Speechless. He's an actor now!
Today's WTF Moment: This is what someone who's never read or seen Harry Potter thinks it's about. LOL.
What to Watch: If you're an action fan, check out the finale to the CW's epic superhero crossover starting at 8, but if you're more into the drama, tune in to This is Us at 9 on NBC.