Bustle's Editors On 'Fuller House' + Lin-Manuel Miranda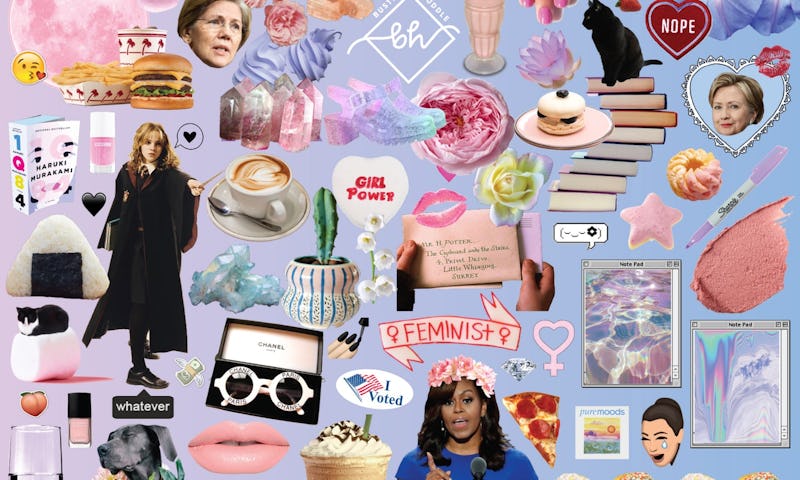 Happy Friday, kiddos! Between the highly anticipated Apple event (props to all of you who preordered an iPhone 8 today), Serena Williams sharing the first photo of her baby daughter, and the fanged sea creature that washed ashore after Hurricane Harvey (I kid you not...), this week has surely had its ups and downs.
But before you say buh-bye to this work week and head out for the weekend, here's what Bustle's editors were talking about today, Sept. 15:
London + Trump
On Friday morning, an explosion went off in London's Parsons Green station leaving multiple people injured. Officials confirmed that at least 18 people were transported to the hospital following the blast, which police are calling a "terrorist incident". An investigation is underway as police search for who set off the explosion.
Shortly after the incident, Donald Trump took to Twitter (of course) to label the attackers "loser terrorists" and called for a "larger, tougher" travel ban. British police weighed in soon after, saying Trump's tweets were "unhelpful".
Also... This: Donald Trump signed a resolution officially condemning white supremacists one month after the violent Unite the Right rally in Charlottesville on Aug. 12. Better late than never?
Fuller House + Season 3
The Fuller House Season 3 trailer is here and is all about the nostalgia. Season 3, which premieres on Netflix on Sept. 22, will take fans back to the very episode 30 years ago when Uncle Jesse and Uncle Joey first moved in with the Tanners. It's crazy to think that Full House has been around for three whole decades, and rewatching the first episode and what's to come in Season 3 will seriously make you sentimental.
Must-See: The cast of Sister Act reunited on The View to sing "I Will Follow Him", one of the original movie's biggest fan-faves.
Fall + Books
The 2017 National Book Award longlist for Fiction is here and, despite the books just being so damn good, that's not even the best part. This year, 80 percent of the books come from women and 70 percent come from writers of color. So, if you're on the hunt for some new fall reading, look no further than these 10 nominees.
Heads Up: The 69th annual Emmys — hosted by Stephen Colbert — are this weekend. Here's how to stream the Emmys on Sunday so you don't miss a thing.
Lin-Manuel Miranda + His Son
Hamilton star Lin-Manuel Miranda shared *the* most precious thing on Twitter Friday afternoon: a photo a painting his son made of him. Miranda tweeted his almost-three-year-old son's artwork with the caption, "My son painted this, in collaboration with his teacher. She said, 'Sebastian says Daddy's eyebrows are important.'" But the sweetest part? Miranda even made the artwork his profile picture. Say it with me now: "Awwww".
Today's LOL Moment: These kids had an underground slime selling ring at their school and the Twitter thread about it is hysterical.
What to Watch: Everyone's already talking about it, so you've got to see Jennifer Lawrence in mother! this weekend. And, by the way, here's what the meaning of mother! actually is so you can chat about it over brunch with your friends.
Weekend Plans: Here's exactly what you can expect on Saturday and Sunday, based on your zodiac sign.