Bustle's Editors On Beyoncé + #PuberMe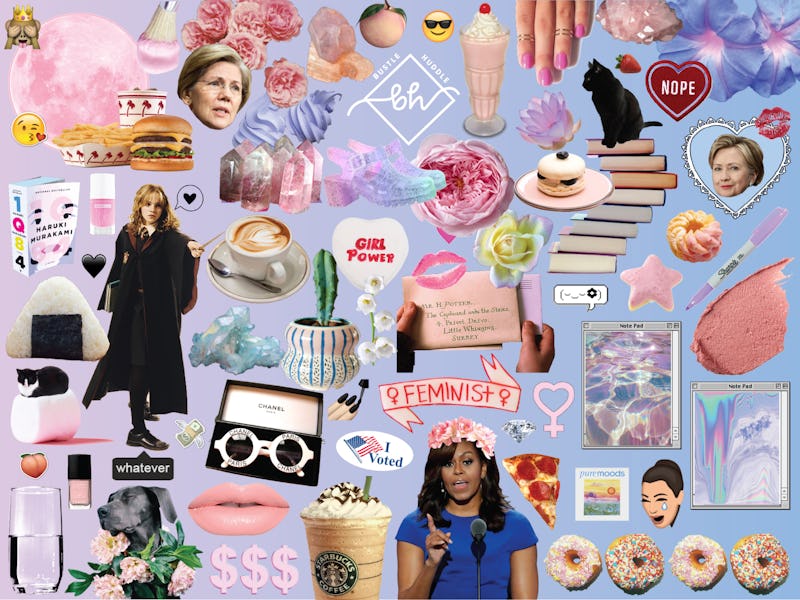 Say it with me now: it's finally Friday! Not only that, but it's also National Coffee Day, so you're probably more caffeinated than usual today. And, by the way, some of the great National Coffee Day freebies are continuing into the weekend! What more could you ask for on the last Friday of September? So blessed.
Well, before you head out to start enjoying your weekend and kick off October with a bang, read on for all the news you need to know today, Sept. 29:
Beyoncé + New Song
Okay, so it's not exactly a new song per se, but Beyoncé released a remix to help raise money for hurricane relief on Thursday night. The song, titled "Mi Gente", includes a new track and video by Bey, who posted the surprise to her Instagram with the caption, "I am donating my proceeds from this song to hurricane relief charities for Puerto Rico, Mexico and the other affected Caribbean islands. To help go to Beyonce.com/reliefefforts." Hopefully Queen Bey's fans enjoy the music, while stepping up to help those in need.
Tattoo Inspo: Fans noticed that Beyoncé's sporting a new tiny tattoo, and the ink — while super small and minimalist — could actually hold more meaning than you realize.
Sex and the City + SJP
Brace yourself, SATC fans: Sarah Jessica Parker has confirmed that Sex and the City 3 is canceled. That's right, Carrie Bradshaw herself just disappointed many fans who were hoping for a third installment. While the project had been greenlit, Parker confirmed that the project was dropped:
"I'm disappointed. We had this beautiful, funny, heartbreaking, joyful, very relatable script and story. It's not just disappointing that we don't get to tell the story and have that experience, but more so for that audience that has been so vocal in wanting another movie."
SJP didn't get into details about what happened, but rumor has it that Kim Cattrall or Cynthia Nixon could be to blame. Guess we'll never know!
Fall Beauty: Finally, some non-baby Jenner/Kardashian news! On Thursday, Kylie Jenner & BFF Jordyn Woods starred in a YouTube video previewing Kylie Cosmetics' new fall lip kit colors (on sale next Friday!) and you're going to want every shade.
Celebs + #PuberMe
During a recent episode of The Late Show, Stephen Colbert and guest Nick Kroll launched a Twitter campaign calling for celebs to tweet a photo of their awkward puberty years along with the hashtag #PuberMe. Not only that, but Colbert and Kroll raised the bar by promising to donate to AmeriCone Dream Ice Cream Fund for Puerto Rico hurricane relief for every celeb who participated. Everyone from Lena Dunham to Billy Eichner has tweeted a hysterical pic so far, but Rachel Bloom's #PuberMe photo might take the cake.
ICYMI: Didn't get to watch the premiere of the Will & Grace revival? Not to worry, here's what your favorite foursome is up to this season.
October + Breast Cancer
As you know, October is Breast Cancer Awareness Month, and what better way to kick things off than with great news from the science world: Mammograms are about to get way less painful for women. While mammograms are one of the leading ways to detect breast cancer, the tests can be especially painful for women with small or fibrocystic breasts. A new innovation, which will make the test plates curved (and not flat, like they are now), is surprisingly one of the first updates to the test in years and could be a total game changer. Better late than never!
Aww: Shortly after Julia Louis-Dreyfus revealed her breast cancer diagnosis, former Vice President Joe Biden tweeted out his support for the Veep star with the cutest message ever. We're all with you, Julia!
Today's WTF Moment: You're not going to believe this, but a Florida woman allegedly murdered someone *while dressed like a clown*... and then married the victim's husband. I wish I were kidding.
What to Watch: This is the one movie you need to watch on Netflix before it's gone for good in October.
Weekend Horoscope: Here's exactly what you can expect this weekend, based on your zodiac sign.