5 Things To Do If You're In The Mood For Sex & Your Partner Isn't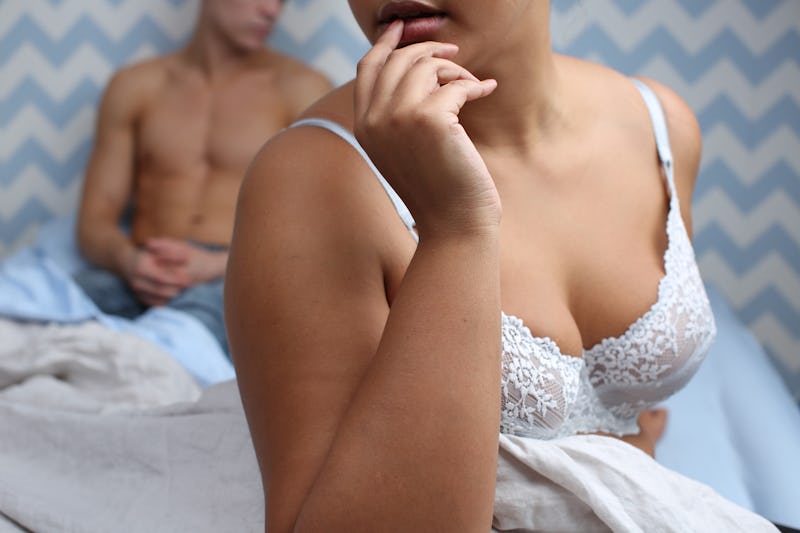 Ashley Batz for Bustle
If you've been in a relationship, you've probably had a situation where one person wanted sex and the other didn't. In fact, in relationships when one partner has a higher sex drive, this may happen often. This is not necessarily a cause for concern, though, as there are many ways to work around it.
First things first: While it may be frustrating to have to go without sex or resort to masturbation when you're craving that intimacy with your partner, it's important to never put any pressure or guilt on them. "Your partner is not required to meet your sexual needs," Astroglide's resident sexologist Dr. Jess O'Reilly, tells Bustle. "You do not want to pressure them. You need to find out whether they're not in the mood and they want you to back off or they're not in the mood but they welcome your efforts to help spark their interest."
Still, a partner's lack of arousal doesn't mean you have to abandon the topic of sex altogether. You can find other, healthier outlets for your sexual desire if you're willing to get creative. Here are a few things to try if your partner isn't in the mood for sex but you are.