Here's How Venus Retrograde Will Affect Your Love Life, Based On Your Zodiac Sign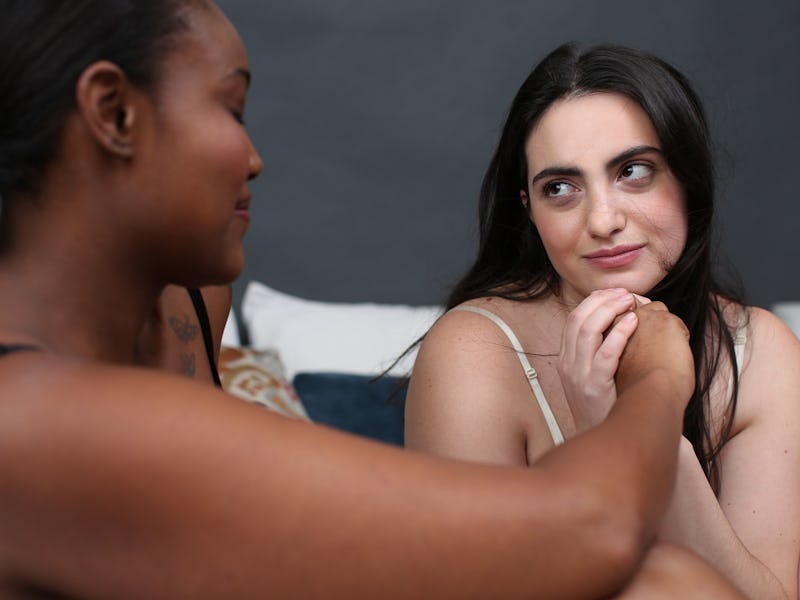 Ashley Batz for Bustle
From October 5 to November 17, Venus is retrograde. As the planet that represents all things beautiful: art, pleasure, wine, harmony, indulgences and love, this particular retrograde is bound to affect everyone until its retrograde comes to an end and it moves back into its orbital path. Although Scorpio, Libra, Taurus, and Aries are likely to feel Venus retrograde more than the other signs, that doesn't mean everyone else is off the hook — which can be a good thing.
"For Venus in particular, right before its retrograde period, it's an 'evening star' which can be seen in the sky around sunset," astrologer and psychic, Cindy Mckean, tells Bustle. "During the retrograde period, Venus disappears from our sight. When it reemerges as it moves direct, it sparkles low in the sky right before sunrise. To the ancients, this was confusing, and to some cultures, Venus was seen as two different celestial bodies, the evening star and the morning star."
So how is this Venus retrograde going to play out? According to Mckean, the first half is going to be "sexy, sultry, and mysterious sign of Scorpio." From Halloween until the end of Venus retrograde, things will be looking fair and diplomatic, thanks to being in Libra.
"Venus is the natural ruler of Taurus and Libra, so whenever Venus is retrograde it will naturally affect those signs, but more so this time since it passes through Scorpio (opposite Taurus on the zodiac wheel) and Libra itself," Mckean says. "Since Aries is opposite Libra on the zodiac wheel, they'll feel it too."
But no matter where your sign falls on the zodiac, you can bet this Venus retrograde is going to affect your love life in one way or another. Here's what Mckean says to look out for.