Your Mom's Biggest Strengths & Weaknesses, Based On Her Zodiac Sign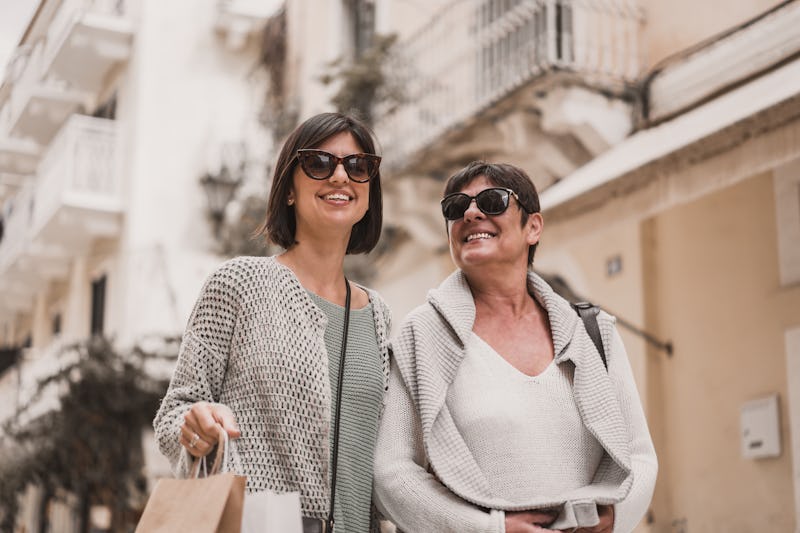 Vladimir Borovic/Shutterstock
The reality is, no mom is perfect. Each one has their share of strengths and weaknesses. If you know your mom's zodiac sign, you can get some insight into why she is the parent that she is.
What it means to be a "good" mom is different for everyone. So not one zodiac sign makes for a better mom than the rest. As astrologer Olga Verk, tells Bustle, "Each sign will do motherhood differently and will have different ideas on what they think their child needs."
For instance, Fire signs tend to be "fun" moms. They're naturally energetic, love expressing themselves, and are ready to take on any adventure. "To some kids these energies will be motivating, but to others they may feel a bit too much," she says. "No matter the signs, Fire moms are likely to be the most encouraging, and will be the first ones to pull out pictures to show off."
Earth signs are the "nurturing" moms. According to Verk, their favorite favorite part about motherhood is taking care of their kids' daily lives like making lunches, taking them to practice and just being overall involved in every activity.
Air sign moms are very understanding to the fact that their kids need freedom. "They're less likely to pressure their children into doing something they don't want to do, and they solve conflicts through talking, rather than punishments," Verk says.
Water Moms tend to have a very deep connection with their children. They're all about emotions and will always be that shoulder for their kids to cry.
But again, no mom is perfect. Everyone has their share of weaknesses too. So here are what your mom's biggest strengths and weaknesses may be, based on her zodiac sign.