How To Copy Alix Earle's TikTok-Famous Makeup Routine
The creator has the girlies *running* to pick up white eyeliner.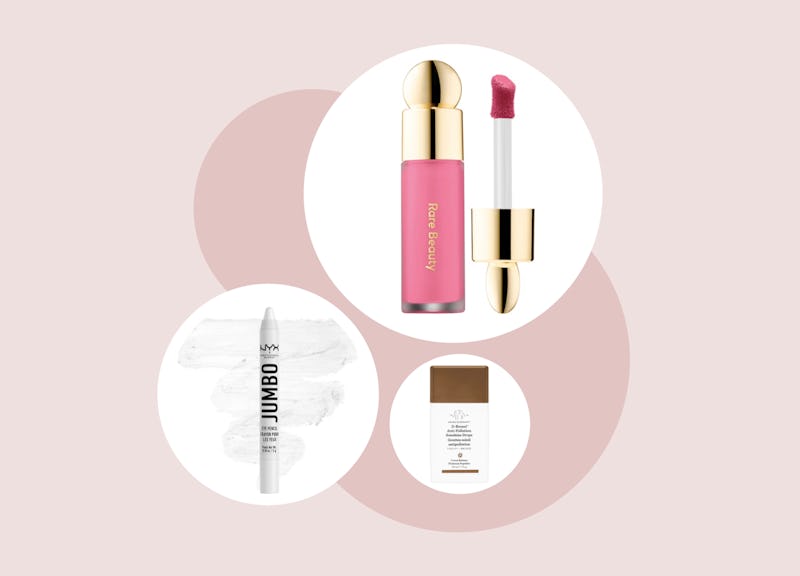 We may receive a portion of sales if you purchase a product through a link in this article.
Whether or not you're a mainstay on TikTok, you've likely already seen Alix Earle's content (or even one of the many videos *about* her) on your FYP. And while she is known for vlog-style get ready with me vids, being upfront about her long history dealing with acne, and vulnerable story times that are seemingly similar to other creators on the platform — somehow, against all odds, she has quickly gained millions of followers. So much so that some commenters have named her the "real life Serena van der Woodsen" of TikTok. (If you're a longtime Gossip Girl stan like yours truly, you know that essentially means she has some major it-girl quality.)
One thing in particular she frequently shares on the platform? A tried and true makeup routine that hardly ever changes, with an array of cult-fave hero products that just can't seem to stay in stock as a result of her growing influence. (The attention that she brings to products has recently ignited conversations about the appropriation of beauty products.)
As a current University of Miami student who is originally from the much more snowy New Jersey, it's no surprise that her daily, go-to look centers around a sun-kissed complexion, naturally flushed cheeks, some fresh faux freckles, and a plumped glossy lip.
As for the particular brands she frequently grabs — expect to see some Drunk Elephant, NARS, and Rare Beauty in the mix. What's more: Earle has seemingly made it her mission to revive an eye-opening, bright white lower waterline.
TikTok creators have completely risen to household name status in the past — I'm talking about the Addison Raes and Charli D'Amelios of the world — and some believe that her unusually fast-rising following will level up what it means to be an influencer in 2023 and beyond.