15 Products That'll Make Your Bathroom Feel Like An At-Home Spa
A few things can change the whole vibe.
by Megan Grant and Hilary Shepherd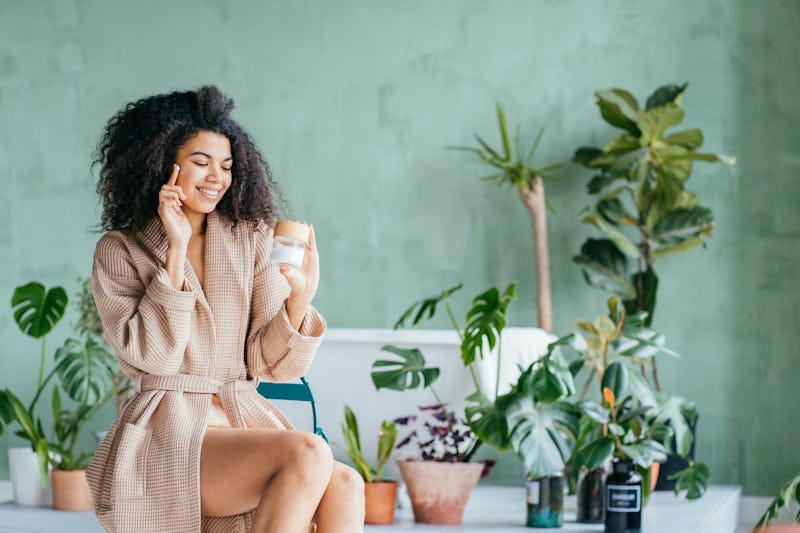 Shutterstock
Who doesn't love an ultra-luxurious spa day? Though being pampered feels amazing — like, really amazing — it can leave quite a dent in your wallet, making outings a once-in-a-blue-moon thing (or something reserved only for special occasions).
Fortunately, there are plenty of ways to indulge yourself without dropping hundreds of dollars (though there are plenty of splurge-worthy options) — or even leaving the comfort of your home for that matter. All you need are a few products to turn your bathroom into a relaxing, spa-like oasis.
When you really think about the details that make spas feel so incredible — think whirlpools and baths with jacuzzi machines, the softest towels, delicious-smelling candles, and luxe skin care products — you'll realize how easy it is to recreate that zen vibe at home. And great news if you're looking for renter-friendly ways to spruce up your space: In some cases, one small addition can end up making a big impact.
If you're craving a little extra TLC these days (and let's be honest, everyone could use some), consider shopping some of the products below. With advice from Chillhouse founder and CEO Cyndi Ramirez-Fulton and Net-A-Porter beauty director Newby Hands, your bathroom is guaranteed to rival even the most luxurious spa.
This article was originally published on