Jennifer Aniston Flaunted Her Bra On Her Latest Magazine Cover
...and looked phenomenal.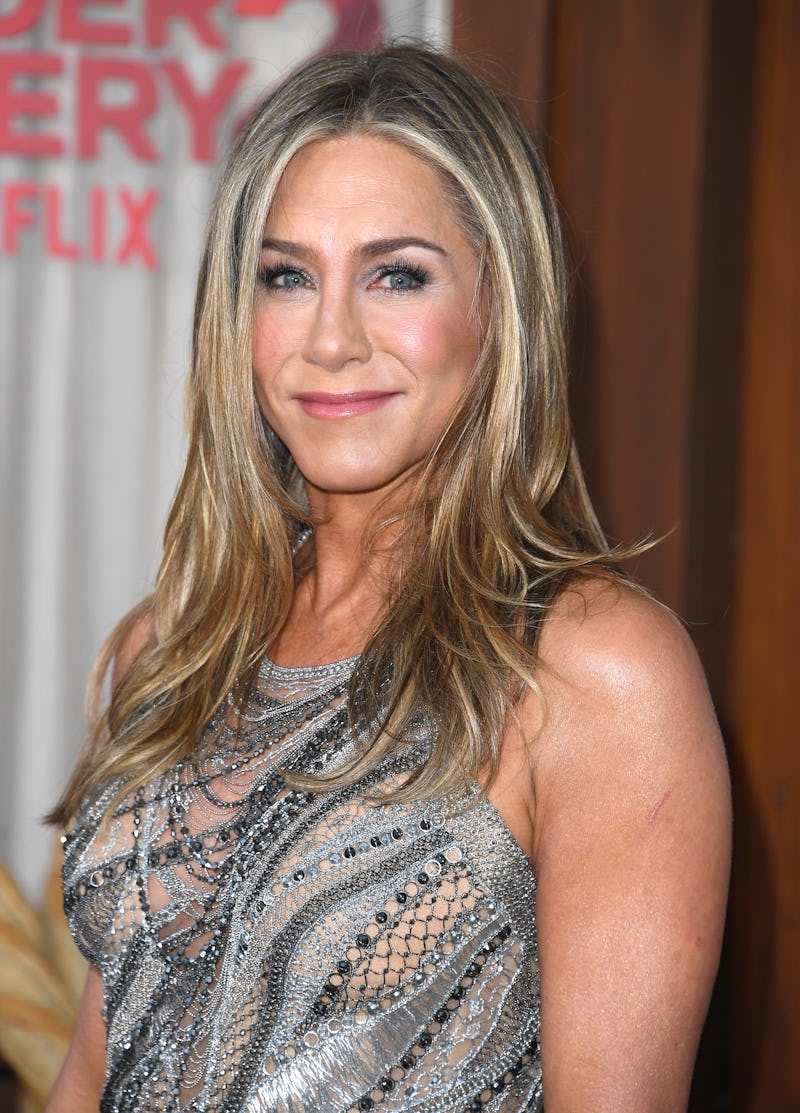 Steve Granitz/FilmMagic/Getty Images
These days, Jennifer Aniston may not be serving looks as often as when she was playing the fashion-loving Rachel on Friends (i.e., one scene after another). But when she does? It deserves profuse adulation.
On Wednesday, CR Fashion Book released another iteration of its multi-cover 23rd issue. If you'll recall, Kim Kardashian recently dropped hers, effectively breaking the internet with a dramatic buzzcut hair transformation. And just as Kardashian's feature sent waves across social media, so has Aniston's, whose cover shoot is one of the spiciest she's done in her decades-long career.
In the black-and-white photograph by Zoey Grossman, Aniston donned Not Safe For Work workwear. On the bottom, she wore nondescript low-rise trousers, which was nothing out of the ordinary in corporate-speak. The other half of her outfit, however, is where things really heated up.
In lieu of your typical white button-up, Aniston wore an extremely short iteration of the collared item. Left unbuttoned, the cropped top looked more like the boleros of the early aughts, albeit much more streamlined.
While both the shirt and the pants — from Valentino's Fall 2023 collection — could loosely fall into business casual category, Aniston tied her look together with something that's decidedly NSFW: a little black bra. Aniston fully exposed her lingerie (a Fleur du Mal creation) beneath the unfastened shirt.
To complete the look, the Morning Show star knotted a black tie around her neck. The item, also from Valentino, bore the label's signature "V" hardware logo at its pointy end. (For those interested in replicating the look, the necktie retails for $520.)
While the cover is undeniably one of her spiciest, it's second to the risqué photos released in 2022. Last year, The Morning Show star rocked the fashion world when she wore another revealing, bra-style top. She graced Allure's November issue in nothing but a teeny Chanel bikini that veered more into nipple pasty territory.
All this is to say: the bras-as-tops look is by no means new for Aniston, who's been a long-time fan of the trend. In fact, eons before the likes of Dua Lipa and Emily Ratajkowski started taking to the style, Aniston was pulling up to red carpet events and awards shows with her brasier on display.
Wherever and whenever she's rocking this risquè look, Aniston doesn't miss.