The Beauty Step Justine Skye Will Never Skip
The singer, actor, and model shares her skin and makeup essentials.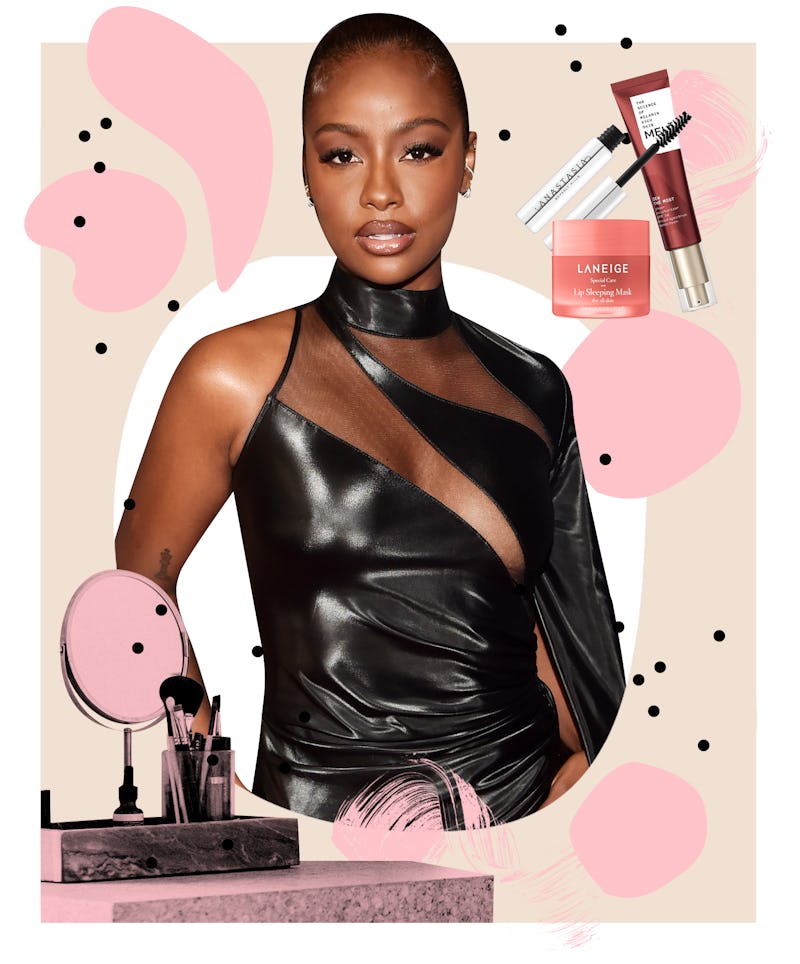 Getty Images/Johnny Nunez / Contributor
In Bustle's Beauty Detail, we dive into the beauty bags of our favorite talents for intel on the rituals that keep them glowing and the MVPs (most valuable products) they can't live without. Here, Justine Skye tells Bustle about her favorite makeup look of all time, what she's learned about sunscreen, and more.
Justine Skye only recently became diligent about using sunscreen year-round. "I've learned a lot more about how sunscreen protects your skin on a daily basis even if it's not a sunny day outside because the rays come through the clouds," the 26-year-old musician, actor, and model tells Bustle over Zoom.
Skye chalks up this nugget of derm-approved skin care wisdom to her new partnership with Melē, a year-old skin care brand targeted toward (and created by) people with melanin-rich skin. Founded by Esi Eggleston-Bracey and Sarah Irby, both leaders at Unilever who collaborated with a team of dermatologists, skin care experts, and consumers of color for the launch, the brand includes products like a lactic acid-rich tonic, a dark spot-correcting serum, and an SPF-infused moisturizer with niacinamide and vitamin E. The latter has quickly become a staple in Skye's skin care routine due to its blending capabilities and lack of a white cast.
Speaking of her beauty routine, Skye emphasizes the importance of healthy skin as a base to everything else. "As someone who's consistently in full makeup looks, it's crucial that I maintain a consistent skin care regimen with products that help amplify natural beauty and keep my face glowing — with or without makeup." To achieve consistently radiant skin (even while recording her third studio album, Space & Time, released this past June), the Brooklyn native says she abides by this trifecta each day: "I [first] wash my face, obviously. You've got to start there. Afterward, I use a tonic to make sure my skin is clean. Then, moisturizing my skin is the most fun part — I love watching it come back to life and get hydrated and start glowing."