The Skin Care Gadget Kristin Cavallari Uses To "Exercise" Her Face
The star reveals her go-to beauty products and skin care routine.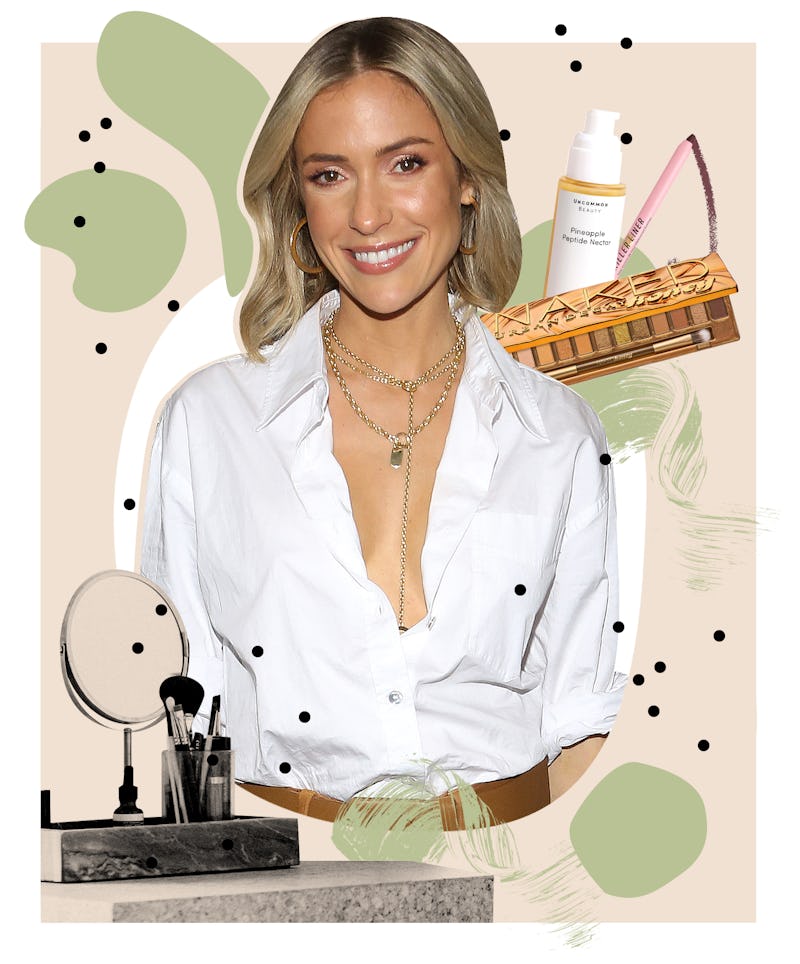 Getty Images/Manny Carabel
In Bustle's Beauty Detail, we dive into the beauty bags of our favorite talents for intel on the rituals that keep them glowing and the MVPs (most valuable products) they can't live without. Here, Kristin Cavallari tells Bustle about her outlook on beauty, her best makeup tips, and the out-there skin care device she swears by.
Listening to Kristin Cavallari talk about her beauty routine and self-care rituals is entirely different from listening to her quips on The Hills and Laguna Beach — the reality shows that jumpstarted her now-burgeoning career. For example: "I definitely think that beauty comes from within. When you're happy and you're comfortable in your own skin, that really radiates through," she tells Bustle over Zoom.
That's all to say Cavallari, 34, isn't the antagonistic character you may remember from TV. Instead, the reality star-slash-entrepreneur, designer, and author is warm and easy to chat with. One particular point of interest? Skin care — especially now as Cavallari's fashion and jewelry brand, Uncommon James, has grown to encompass Uncommon Beauty, a line of skin-nourishing essentials meant to streamline your routine.
"Skin care has always been really important to me as someone who's always been prone to breakouts," she says. "My biggest goal is to not get Botox or fillers — I don't know what I'll be saying when I'm 54, but that is my goal. And I think taking care of your skin, starting at an early age, is so important." That's why Uncommon Beauty features products centered on hydrating your complexion with gentle ingredients — think glycerin, fruit extracts, and peptides.
When it comes to makeup, Cavallari gravitates toward looks she feels comfortable with. "I've learned as I've gotten older, similar to my style, is to just stick to what you know and what looks good on you," she tells Bustle. "Wearing makeup should just enhance your natural beauty rather than make you look like a completely different person."