The Most Innovative Sunscreens You Can Buy
Thick, pore-clogging SPF is so passé.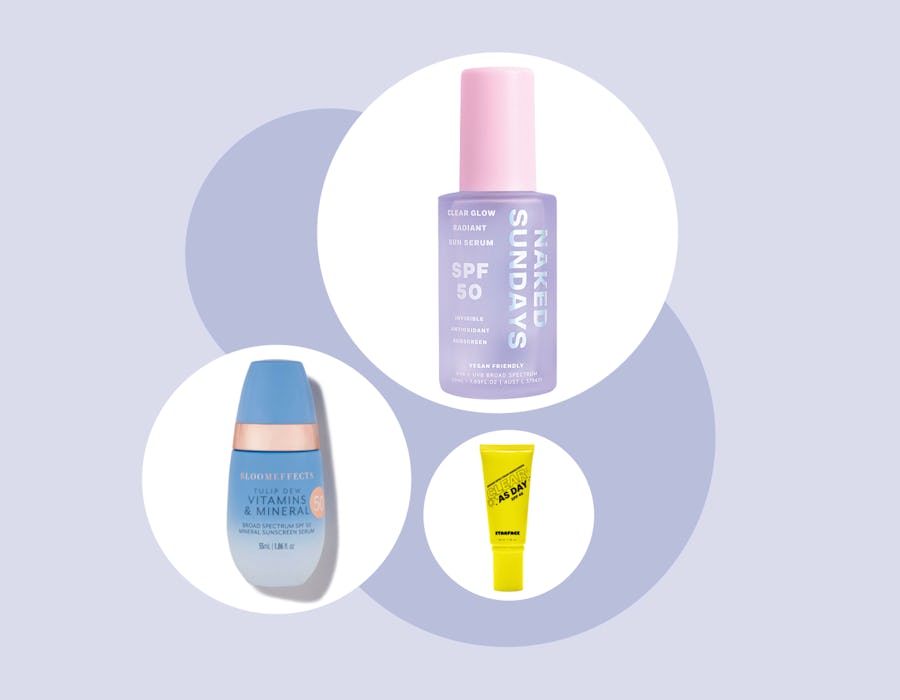 Naked Sundays; Bloomeffects; Starface
It's almost hard to recall the thick, goopy sunscreens of yesteryear — the heavy formulas that took 10 minutes to fully absorb into the skin, left a white cast, and caused breakouts. These days, beauty shelves are filled with SPF products that have much more than sun-protective prowess on their resume. From sunscreens that double as serums to mineral-based SPFs that are completely invisible upon application, the beauty world is rife with innovative sunscreen products.
Seriously though: If the people who grew up skipping proper sun protection and regularly dealt with sunburns because of it had access to today's sunscreen options, they'd undoubtedly have experienced far fewer burns. And that's because the new sunscreens that are available make applying — and reapplying — a breeze... and, dare I say, a delight.
While the sunscreen world has been evolving into a better, more covetable category in the past year or so, today's innovations seem to showcase sun protection in its peak form. From a CBD-infused SPF cream to nourishing milks and invisible gels, keep scrolling to shop the 11 best new sunscreens of 2022 that deserve a spot on your beauty shelf (and your beach bag).
We at Bustle only include products that have been independently selected by our editors. We may receive a portion of sales if you purchase a product through a link in this article.