22 Spicy Perfumes For Fall 2023 That Smell Cozy & Comforting
From cool indie picks to cult-fave fragrances.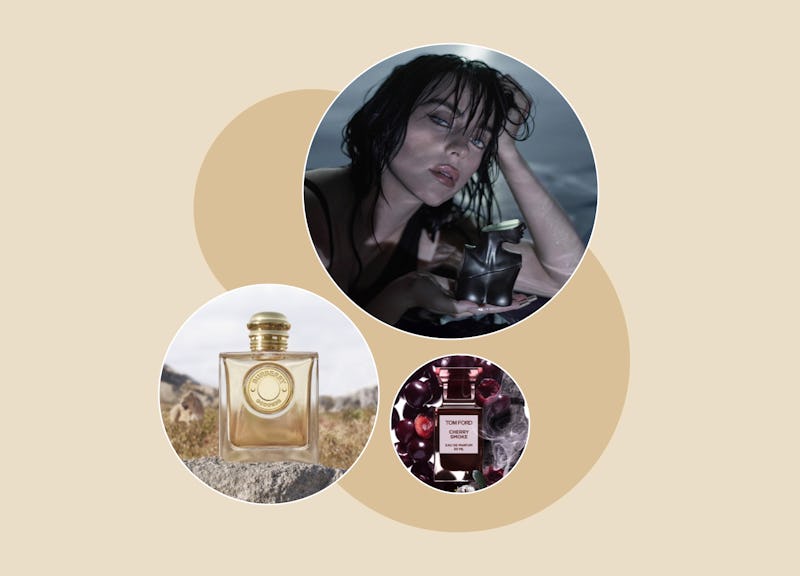 We may receive a portion of sales if you purchase a product through a link in this article.
When it comes to perfumes that define the cozy fall season, warm ambers, nostalgic vanillas, and coffee-inspired aromas are some obvious (and seriously yummy) go-to notes to look for. Though considering autumn marks the start of pumpkin spice latte season and an innate desire to binge-watch iconic horror series — the coming months are truly an ideal time embrace spicier, more intense aromas. In other words? Perfumes that feature notes of cinnamon, nutmeg, black pepper, saffron, clove, cardamom, and the like are a major green flag.
Just as spicy notes can vary, so, too, can spiced perfumes and colognes — and although they're typically associated with the cooler months, in reality they can match just about any season depending on your personal taste and overall vibe.
In the mood for something juicy? Coach Love features notes of strawberries and mandarin. Looking for a mature vanilla scent that isn't super sweet? Burberry Goddess spikes its formula with ginger for a bit of added heat.
If you're craving a little spice in your life this fall (or any season at all, really), these 22 perfumes — from cool indie finds to more well known, cult-fave fragrances — feature uniquely spicy notes.
This article was originally published on