10 Reasons To Start Using A Butt Plug, Like, Yesterday
The benefits can turn the dial on your sex life up to 11.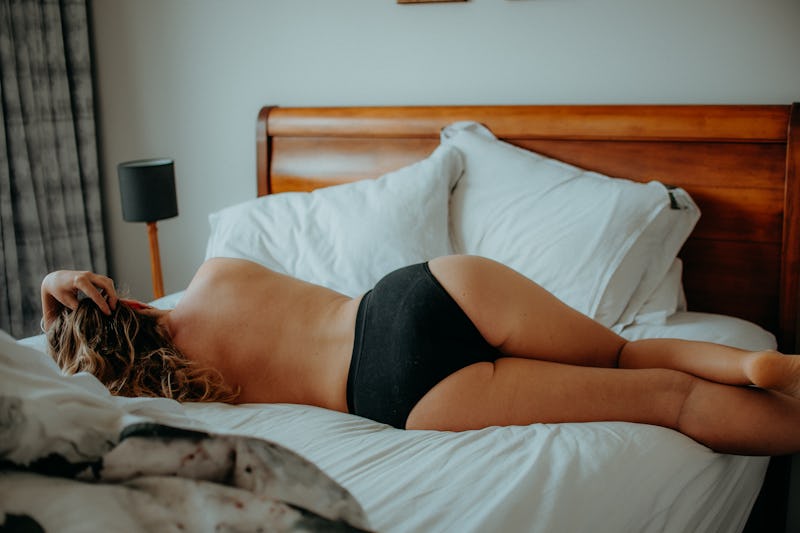 Ainsley Duyvestyn-Smith / EyeEm/EyeEm/Getty Images
Although it took a long time to get here, butt stuff is finally getting its due. Studies have found that more than one-third of women in the United States have engaged in heterosexual anal intercourse. Still, though interest in things like rimming and anal fingering are becoming more commonplace (talk to your pals about it), not everyone has ventured into the anal sex toy market. But the benefits of butt plugs and other butt-centric sex toys can turn the dial on your sex life up to 11 — especially since anyone and everyone can enjoy anal play.
But what do butt plugs do? Whatever you want them to. Some people use them as an anal sex warmup, others as a BDSM accessory, and still others to become more familiar and comfortable with backdoor sensations.
"When done right, anal play can be very pleasurable and a really fun new experience," Sunny Rodgers, certified clinical sexologist and sexual health educator, tells Bustle. "First, always purchase an anal product that has some type of a flange on it. Because of the incredible suction, flanges help ensure that your toy isn't drawn up your bum."
Quick reminder: Get some lube — anal play, of all kinds, requires it (the anus is a not a self-lubing orifice!). Silicone types last longer, but they can wreak havoc on silicone toys, so water-based lube is a good option.
And how you insert your anal toy can be the difference between a good experience and a bad one, says Rodgers: "Remember to never forcefully insert a toy ... this isn't a race."
Now that you know how to insert your very first butt plug, it's time to get to know the benefits of them.
Sources:
Alicia Sinclair, certified sex educator and CEO of Le Wand
Dr. Laura Deitsch, licensed clinical counselor and sexologist
Amy Boyajian, CEO of Wild Flower, a sexual wellness boutique
This article was originally published on