15 Traits Of People Who Are Effortlessly Cool
#1: They put everyone else at ease.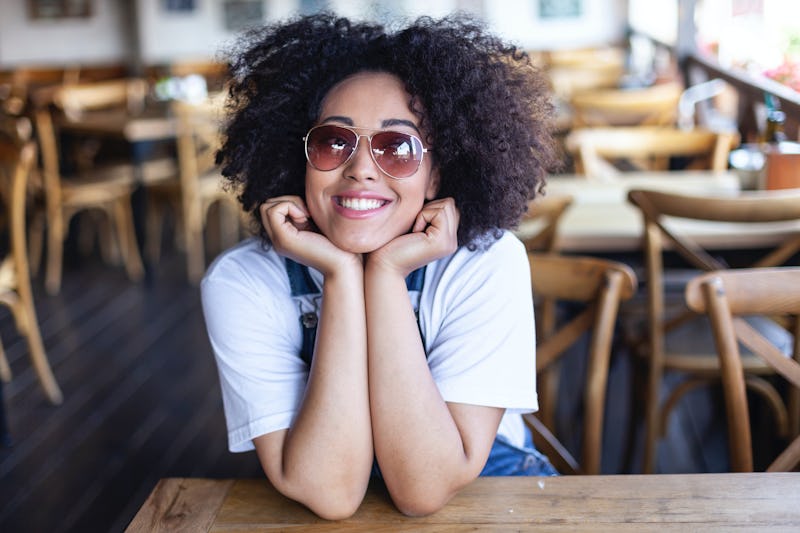 Vladimir Vladimirov/E+/Getty Images
It's tough to define the exact qualities that make someone cool, since pretty much everyone has a different idea of what "cool" is. For some, it's a leather-coat-wearing motorcyclist on an open road. For others, it's the lead singer of a band, an English major surrounded by books, or a really chic neighbor who always burns the best incense. These people are wildly different, and yet they can all be considered cool because they project something special — a certain je ne sais quoi — that makes them stand out.
Even more important than what someone does or how they dress is how they act. "A 'cool' person is generally someone whose attitude and behaviors are composed but seen as uniquely their own," says clinical psychologist Dr. Julie Gurner.
Coolness is also about accepting who you are, showing up authentically, being kind to everyone — the list goes on. "These qualities can change the way in which you not only relate to others but also how you perceive the world," explains Dr. Sabrina Romanoff, a clinical psychologist. "It will also take on a bidirectional effect where you will be able to become invigorated by this perspective both internally and externally."
If you feel uncool or unconfident, no worries. "Just fake it 'til you make it," Gurner says. "It sounds very cliché to say, but in truth, if you become the person you genuinely feel you are internally and wish to be, there are very few people who will know the difference." Read on for more traits that are associated with "coolness," according to experts.
Sources:
Dr. Julie Gurner, clinical psychologist
Dr. Sabrina Romanoff, clinical psychologist
David Bennett, certified counselor
Jose Ramirez, LMHC, licensed mental health counselor
Esther Gonzalez-Freeman, BCC, board-certified life coach
Heather Monahan, author and confidence expert
Ritu Reimer, LPC, a licensed therapist and coach
Dr. Ramani Durvasula, licensed clinical psychologist
Dr. Susan Shumsky, author
Christina Hathaway, MAS, MFT, life coach and therapist
Katie Pankonin, LMSW, licensed mental health therapist
This article was originally published on