30 Flirty Truth Or Dare Questions To Text Your Crush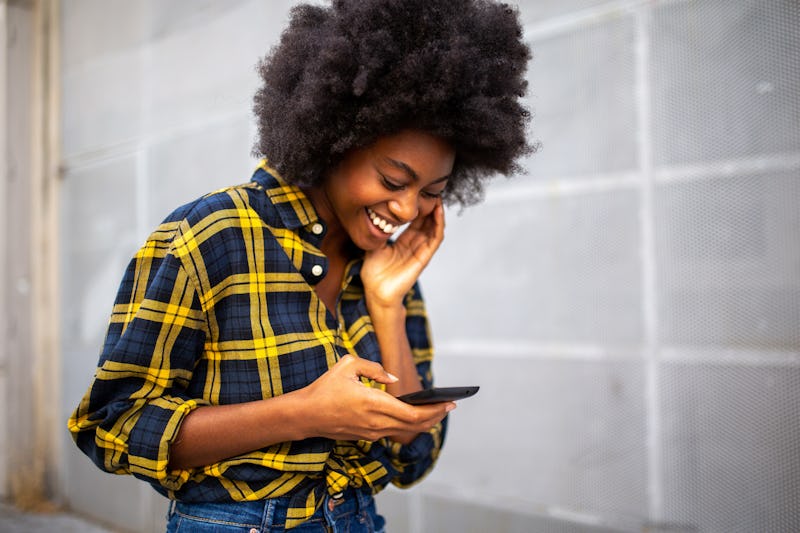 Shutterstock
The thought of "playing games" when it comes to dating usually has a negative connotation. Pretending to be busy when you're not, breadcrumbing, and sending mixed signals are not ideal for creating a lasting, healthy relationship. Playing actual games with your partner or crush, however, can be a great way to do so — even over text.
When you've been regularly texting someone you're dating, the conversation can sometimes get a little stale. It's common to run out of things to talk about over text, especially once you've been on enough dates and gotten to know each other. Dealing with a dry texter can also make it tough to have fun text conversations, as they often don't contribute enough to its flow. One way to spice things up? Ask some flirty truth or dare questions for a sensual text convo.
Playing fun games with a crush or partner — like the classic "truth or dare" — creates connection and lasting memories, says licensed professional counselor and certified sexologist Carlos Cavazos. "Nothing bonds couples more than laughter," Cavazos previously told Bustle. "When you think about your relationship, those moments you spend having fun and laughing tend to be the ones that you value the most, and the ones that help you get through the not-so-fun times." The special thing about truth or dare is that you can come up with saucy scenarios for whichever one your partner chooses.
Initiating this flirtatious game over text is easier than it sounds, and there are plenty of ways to get creative with it. To start, here are 30 flirty truth or dare questions to text. Have fun.
This article was originally published on