The Best Positions For 6 Common Sexual Issues
Your solution to premature ejaculation and more.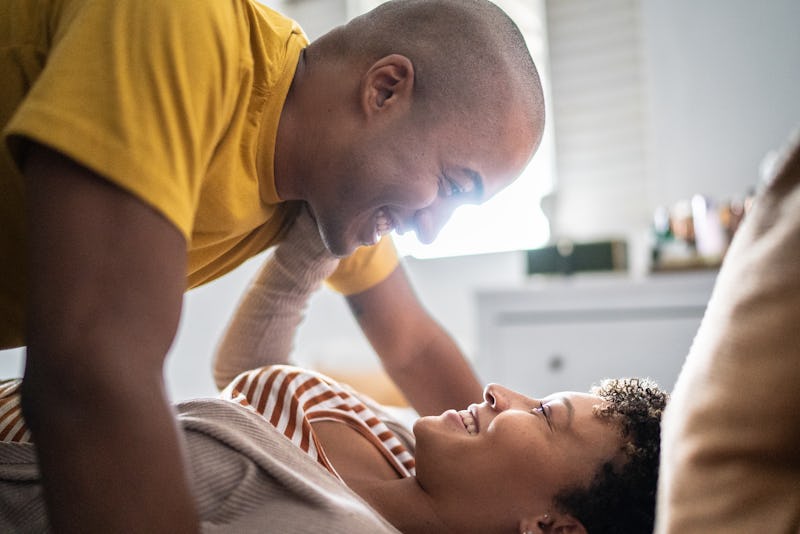 FG Trade/E+/Getty Images
Whether it was the five-minute duration or the complete absence of any toe-curling pleasure, most people have experienced less-than-stellar sex at one point or another. Beyond intercourse that's just blah, however, there are some common sexual issues that can limit the mutual pleasure and comfort that really good sex can bring.
For vagina-havers, for example, things like pain or discomfort during sex aren't just felt by those experiencing menopause or who deal with certain reproductive conditions. A 2017 study conducted by the British Journal of Obstetrics and Gynecology found that one in 10 women experience dyspareunia, or painful sex. Other common sexual issues include premature ejaculation and erectile dysfunction.
If you and your partner are facing certain obstacles in the bedroom, the Between Us Clinic, an online resource center for sex therapy and relationship counseling, consulted 43 sex experts in a survey to determine the best sex positions for six common sexual issues. Whether you and your S.O. want deeper penetration, to incorporate some clitoral stimulation during sex, or to build more intimacy during intercourse, read on for their recommendations and how you can use them to improve your sex life.