7 Ways To Make Doggy Style Even Better
Yes, it's possible to improve the fan-favorite sex position — here's how.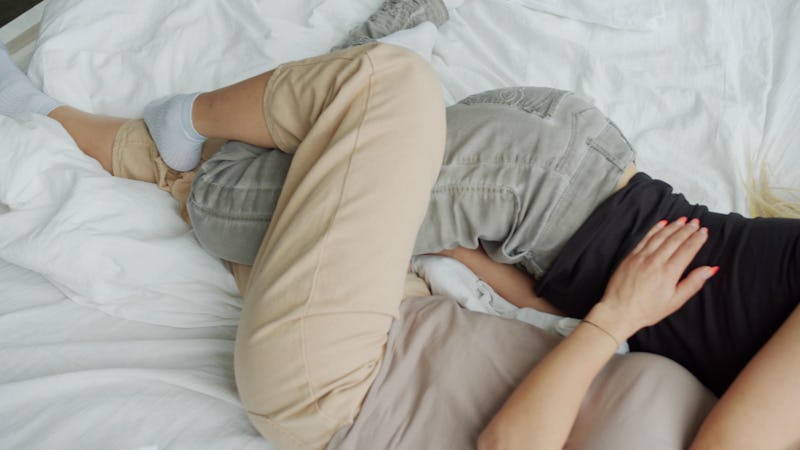 Ilya Ginzburg / EyeEm/EyeEm/Getty Images
Although sex looks different for everyone, there are some things pretty much everyone likes in bed. One survey conducted in the U.S., U.K., and Europe found that doggy style is by far people's most preferred sex position, beating out missionary by over 10 percentage points. More than 2,000 people were surveyed about their favorite sex positions, and doggy style was the top pick for France, Spain, Germany, Romania, Austria, the U.K., and the United States — and this held true regardless of gender.
Doggy style is a crowd pleaser because it stimulates the G-spot, offers deep penetration, and can be easily modified for more intense (or tender) sex. But great doggy style is more than just learning how to arch your back during sex — incorporating cunnilingus or analinglus, adding a toy, or even pelvic floor therapy can all make your doggy style experience that much better.
While some of these things you may have already incorporated into your interpretation of doggy style, now it's time to use them all at once like a true multi-tasker.
Experts:
Dr. Jennifer Caudle, M.D., physician & associate professor at Rowan University-School of Osteopathic Medicine.
Jessica Drake, adult performer, writer, activist, educator, and the creator of the "guide to wicked sex."
Lisa Hochberger, LMSW, M.ED., CST, SIFI, AASECT certified sex therapist and sex educator.
This article was originally published on