These Are The Best Movies Of 2016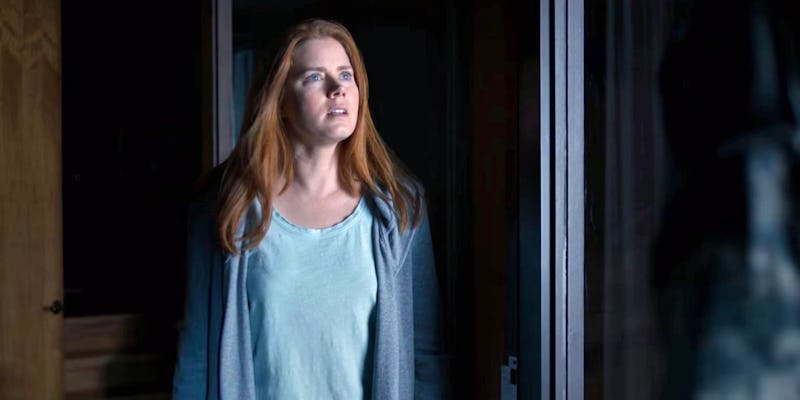 The end of 2016 is finally upon us, and oh, what a year has it been. Between the U.S. presidential election, the deaths of beloved public figures, and massive events like Brexit and Zika, these past 12 months have been tumultuous, to say the least. You'd certainly be forgiven for forgetting that the year had some good in it, too, but it truly did, from the sweet (the birth of Luna Legend) to the serious (the rise of Pantsuit Nation). And then there were the movies. While the first half of 2016 was filled with less-than-stellar releases (Batman v Superman, anyone?), the second half has seen the release of several high-quality films, and interestingly, many of them — including my personal picks for the best movies of 2016 — share one major theme: They're coming-of-age tales, documenting that awkward, angst-filled time between adolescence and adulthood.
In recent years, the coming-of-age genre has produced few movies worthy of acclaim. The wit and charm of John Hughes' iconic classics has been largely replaced by raunch and immaturity, mixed in with the occasional bout of quirk or manic pixie dream girl. The exceptions to the rule, like 2013's The Spectacular Now or that same year's The Kings of Summer, are all too rare; by and large, recent films about growing up have had little to do with actual growth, and everything to do with filling out teenage cliches. It's likely because of the box office; realistic, character-driven films, starring teens or adults, tend not to be financial draws, while "bigger" movies more frequently capture audiences' attention and bring in the money.
Yet in 2016, the coming-of-age genre made a comeback. Not only were there far more films in that category than usual, but the ones that were released were, more often than not, fantastic. Perhaps Hollywood is realizing that there can be room for both raunchy, big-budget comedies and intimate, character-driven dramas. Whatever the reason for the increase is, here's hoping that the trend continues, because many of the best movies of 2016 were the kind of smart, relatable coming-of-age films audiences just don't get enough of.
10. Life, Animated
The best documentary of 2016, Life, Animated follows the coming of age of Owen, an autistic young man whose obsession with Disney animation aids his communication with the outside world. A heartfelt, beautifully told story, it's a tale of personal growth that won't leave a single viewer with dry eyes.
9. Jackie
Nothing about Jackie is subtle, from Natalie Portman's literally in-your-face performance (director Pablo Larraín goes heavy on the close-ups) to the bloody scenes reenacting JFK's assasination. But somehow, it all works, making a powerful movie that feels nothing like your typical biopic.
8. Moana
Moana, a film about a Polynesian teen girl's quest to save her island's people, is one of Disney's best films in years. The soundtrack alone would be a reason to see it (Hamilton's Lin-Manuel Miranda co-wrote the music), but the movie's poignant tale of its young hero's self-discovery is unmissable.
7. Sing Street
The most underrated film of the year, Sing Street is a pure joy to watch. About a music-loving teen's coming of age in 1980s Dublin, Sing Street, by the director of Once, will have you smiling the entire way through.
6. 20th Century Women
Annette Bening gives her best performance in years in 20th Century Women, a sprawling drama about a single mother struggling to raise her teenage son with the help of a few friends. The movie is as much the son's (Lucas Zade Zumann) story as it is his mother's, and Jamie's stumble-filled journey of self-discovery is both hilarious and heartbreakingly real.
5. Arrival
No sci-fi film this year is better than Arrival, which takes the familiar aliens-land-on-Earth-and-we-don't-know-what-to-do trope and turns it on his head. Starring the always great Amy Adams, Arrival , about a linguist's struggle to communicate with the ETs, is both a suspenseful thriller and, with its political themes, a startlingly relevant reflection of the world.
4. The Edge Of Seventeen
The Edge of Seventeen is a coming-of-age movie comparable to John Hughes' best works — smart, funny, painful, and all too real. Hailee Steinfeld gives her best performance yet as Nadine, a bitterly angsty teen whose world is shattered when her best friend starts dating her older brother.
3. Captain Fantastic
A gem of a movie that came and went this past summer without too much fanfare, Captain Fantastic deserves your attention. Viggo Mortensen is great as a father devoted to keeping his kids away from modern technology and influences, but it's the stories of the children, who waffle between pleasing their father and fitting into the rest of society, that are the most powerful.
2. Moonlight
A deeply affecting story about a black man named Chiron's personal growth and sexual exploration in drug-riddled Miami, Moonlight is unlike any other film you'll see this year. All three actors playing Chiron over the course of his life are fantastic, and the character's journey to find his identity is beautifully poignant.
1. La La Land
My personal choice for the best movie of 2016 is not a coming-of-age film, but it's as raw, honest, and appealing as it gets. A brilliantly inventive musical about the relationship between a struggling pianist (Ryan Gosling) and an aspiring actor (Emma Stone), everything about La La Land — the music, the acting, the dance scenes — is simply unforgettable.
There are a few other films I admire from this year, but that didn't quite make the cut: the heartbreaking Manchester by the Sea, the immensely enjoyable Everybody Wants Some!, the great-until-that-ending 10 Cloverfield Lane. Yet the 10 movies I chose to highlight are ones I can confidently say are some of the year's best works, films that range from the joyful and uplifting (Moana, Sing Street) to the aching and raw (Jackie, The Edge of Seventeen). And the fact that so many of them capture that familiar adolescent journey of personal growth is simply the cherry on top, a sign that one of movies' most maligned genres is finally making a triumphant return.
Images: Summit Entertainment; Paramount Pictures; A24; Bleecker Street; STX Entertainment; Walt Disney Studios; Fox Searchlight; The Orchard