The Bachelor Creator Mike Fleiss Is Leaving The Show
Here's everything to know about Mike Fleiss' departure — and what it might mean for the franchise.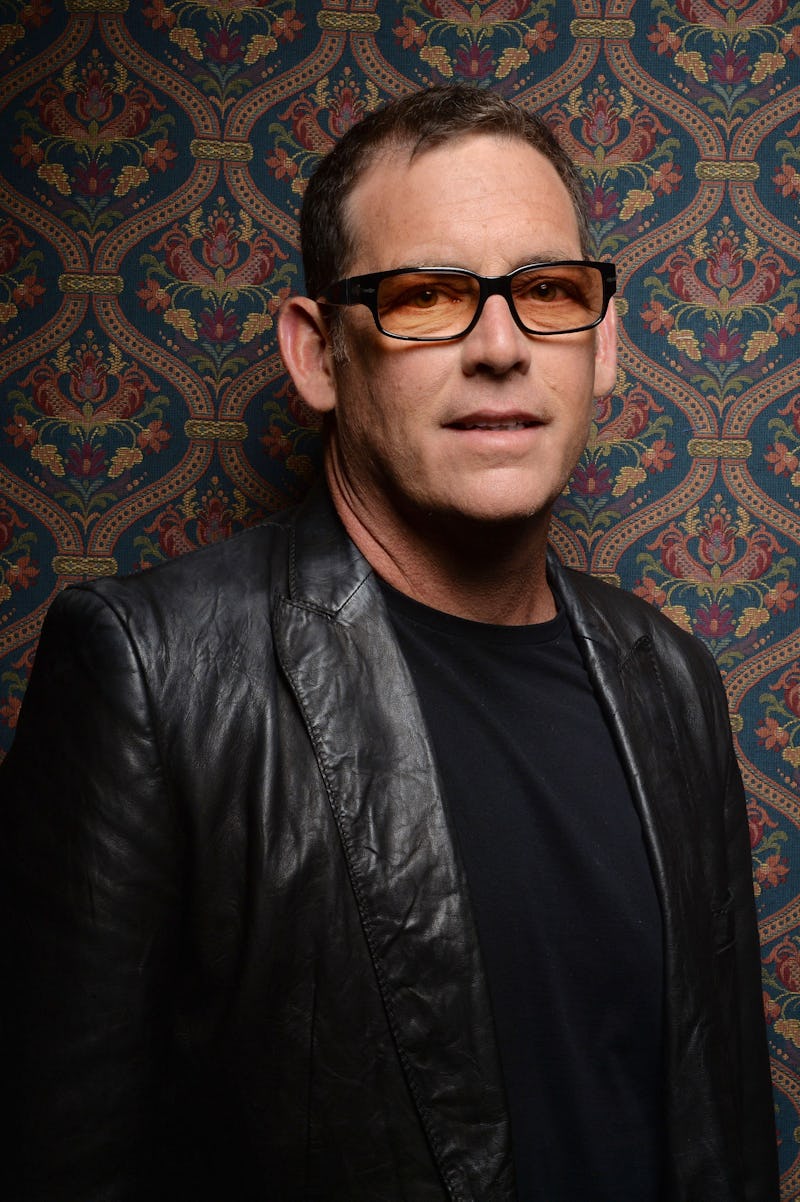 Andrew H. Walker/Getty Images Entertainment/Getty Images
The Bachelor franchise has undergone several changes over the last few years — from historic firsts like dual Bachelorettes to the exit of longtime host Chris Harrison. And on March 28, a day after Zach Shallcross and Kaity Biggar debuted as the latest Bachelor engagement (the first in several years), there was another major development: Mike Fleiss, creator of The Bachelor franchise, announced he would be leaving his role as showrunner. "[ABC and Warner Bros. TV] found the perfect creative team for me to entrust The Bachelor franchise," he said in a statement to Variety, adding that the series would keep "moving forward" in his absence.
Fleiss, who created The Bachelor in 2002, had a largely behind-the-scenes job. But even casual viewers likely saw his buzz-generating tweets about the show from time to time, like when he teased Clayton Echard's dramatic finale or defended contestants fielding controversies. However, Fleiss' exit comes with a few of his own. Days after the news broke, Variety reported that Fleiss' departure follows "an investigation into allegations of racial discrimination." The magazine cited claims that Fleiss would allegedly "lash out" at staff who wanted to diversify the franchise's cast. This is a long-running issue for fans, too, who have frequently called for more leads and contestants of color — and, recently, criticized casting choices that platformed contestants who have defended (and worn) blackface.
The former showrunner responded to the latest report with another statement. "I am proud of the work we've done over the past five years to make the show substantially more diverse, but I do believe I could have done more," he said. "Hopefully, the franchise will continue to move in the right direction."
So, what does that look like? Claire Freeland, Jason Ehrlich, and Bennett Graebner will serve as the new showrunners, with Fleiss having "zero involvement" with Charity Lawson's Bachelorette season or any going forward, per Variety.
Besides the new leadership, the franchise hasn't announced any specific changes after Fleiss' departure so far. However, days before the news broke, ABC revealed that The Bachelorette would be airing at 9 p.m. this summer. The change already spurred some criticism from viewers lamenting the new time slot. It's unclear if the change is related to Fleiss' exit in any way, but Variety reports that the new team has already been at work on Charity's season — potentially suggesting that the decision was made without his involvement.
Bachelorette alum Jason Tartick weighed in on Fleiss' exit on his Instagram story, via Reddit, and he seemed optimistic for things to come. "The show def needs some change so who knows, maybe this is the change the franchise needed," he wrote. Jason also said when he met with the showrunner about potentially being the next Bachelor, "my gut was that he didn't care much for me."