The Full "Blood" Moon Will Feel Motivating For These 3 Zodiac Signs
This lunation will bring on the confidence.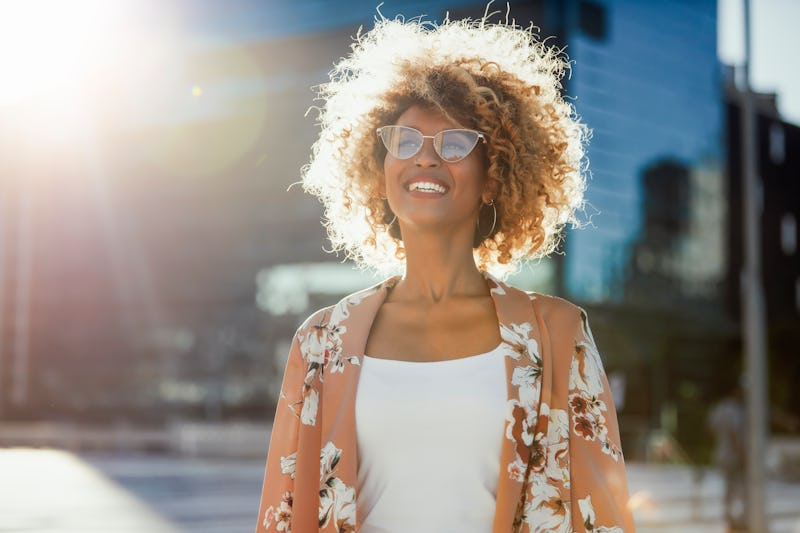 Anna Frank/E+/Getty Images
It looks like the zodiac wheel is in for a bold brew of confidence during the October full blood moon, which adorns our skies on Oct. 20 at 10:57 a.m. EST (7:57 p.m. PST) in the daring sign of Aries. Things may feel like they're cooling down in the cosmos with a whopping four planets going direct nearing the end of Libra season, but we'll be feeling hot to the touch with the moon moving into fire sign, Aries. According to Ryan Marquardt, astrologist for The SoulUnity, this audacious energy is pushing the zodiac out of their comfort zones and into a risk-taking mindset. And if you're one of the zodiac signs the October 2021 full blood moon will affect the least, you'll feel extra fearless.
Full moons mark the end of the lunar cycle when it's at its fullest — similarly, in a spiritual sense, this phase represents completion and a time when emotions are at their peak. This full moon is making its rounds in loud and proud Aries, and this sign is not afraid to take a leap of faith when it comes to what they want. During this lunation, you can expect to feel inspired to speak your truth, Marquardt says, so try exciting things (skydiving, anyone?), and stand firmly in your newfound confidence. For a few lucky zodiacs, this push will feel thrilling and inspiring.
Want to know if you'll flow smoothly through this lunation like lava? If you're one of the zodiac signs least affected by the October full blood moon, you can take it easy with this dose of fiery goodness.