25 Quotes That Scream Leo Energy
"Unless you're willing to look a little foolish, forget the possibility of becoming great" — Cher.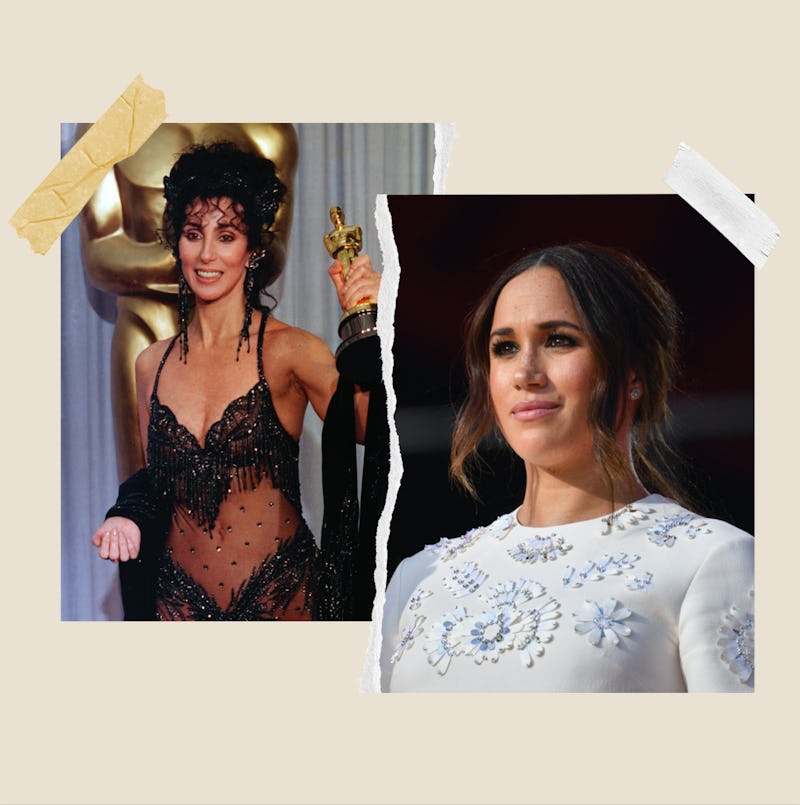 Bob Riha Jr/Archive Photos/ANGELA WEISS/AFP/Getty Images
Leo zodiac signs are famously fierce, loyal, and giving. These fire signs are gifted in the arts, making them natural performers and entertainers. If you feel particularly artsy or feeling yourself lately, you're probably under the spell of Leo season, which falls between July 23 and Aug. 22. Having Leo placements in your birth chart is reason enough alone to celebrate your courageous heart, and unraveling your zodiac's traits can deepen your appreciation for your lust for life. But you don't have to be a Leo to appreciate them — these quotes about Leo zodiac signs are a great way to honor Leo's feisty and confident energy.
Leos are fire signs, so they're bold, passionate, and not afraid to take risks. Because they're fixed signs, they're stable and headstrong, and they won't hesitate to defend their loved ones. While they have a big, intimidating roar, these zodiac signs are actually soft and kind, allowing others to feel safe and protected. Leos are ruled by the fifth house of pleasure and creativity, giving the warmhearted lion the reputation of being the lively creators and entertainers of the zodiac whose mission in life is to have the most fun possible.
Every zodiac sign has a shadow side to them, and Leos are no exception. Because Leos are fixed signs, it's hard for them to back down, which can often come across as stubborn. Craving the spotlight, they can find themselves in the middle of gossip or drama. Since they're ruled by the sun, which represents the self in astrology, they have a strong sense of identity and self-importance, which can come off as egotistical — but ultimately, they believe in order to give the world their best, they have to focus on themselves, first.
If you have Leo placements, you're probably already celebrating yourself, but even if you don't, you can still join in on the Leo appreciation party with these 25 quotes for Leo zodiac signs that embody their self-assured and kindhearted vibe.