These Are The 3 Most Stubborn Zodiac Signs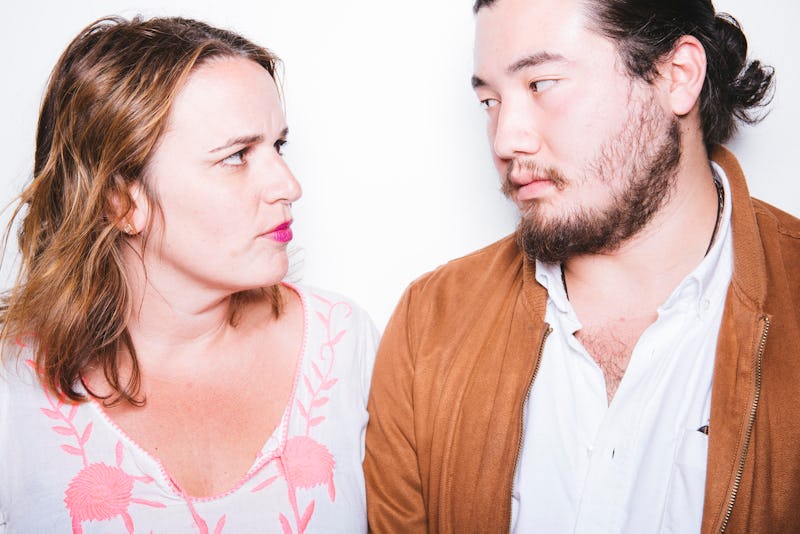 BDG Media, Inc.
While everyone can be stubborn at times, there are three classically stubborn zodiac signs that are particularly well-known for this trait. And, as it goes with astrology, this is all thanks to the characteristics associated with each sign. These folks tend to be steadfast, strong, passionate, and particularly skilled when it comes to making (and sticking with) decisions — all of which is a beautiful thing.
Read more: Taurus Zodiac Signs: Personality Traits, Love Compatibility, & More Astrology
Stubbornness is one of those traits that can be positive, in some instances, like when it comes to making decisions. There are a few signs that, once they've made up their minds, will stick to their guns no matter what. But stubbornness can also get some people into trouble. The sign that might stick to their decision to go after a new job, for example, may be the same sign that stays in an unhealthy relationship, simply because they made a commitment.
Read more: Scorpio Zodiac Signs: Personality Traits, Love Compatibility, & More Astrology
This is far more likely to happen with fixed signs. "Astrological signs can be separated into three 'qualities' or 'quadruplicities': cardinal, fixed, and mutable," professional astrologer Rachel Lang, tells Bustle. "Fixed signs, which include Taurus, Leo, Scorpio, and Aquarius, can be more stubborn than other signs because they're tenacious and determined to stay committed to ideas, projects, or people, once they've said 'yes.'"
That's why it's always important for these signs to take a step back, analyze whether or not their decision is serving them, and make changes when necessary. Here are the three most stubborn signs, as well as what they can do find more balance, according to astrologers.
This article was originally published on