13 Things To Talk About That Have Nothing To Do With Taylor Alison Swift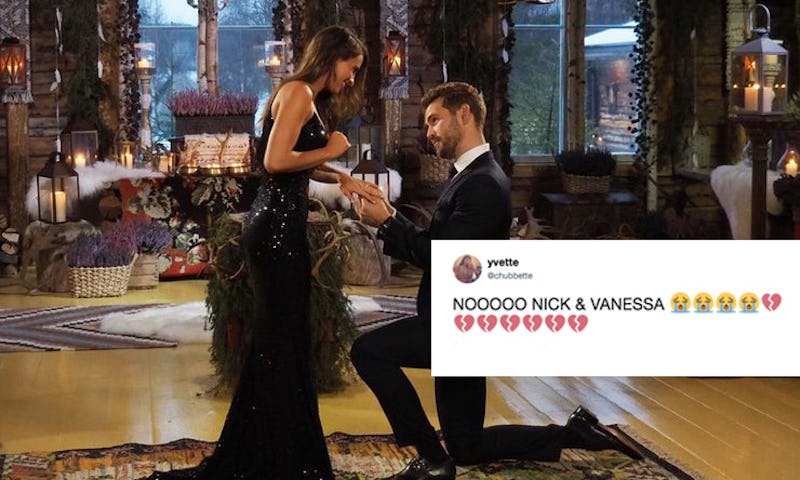 Terhi Tuovinen/ABC
Even if you're a fan of hers, there's no denying that Taylor Swift has completely monopolized the news cycle for the past few days. So, why don't you give yourself a little self-care with a list of amazing things happening now that aren't Swift-related. You might not think you need it, but you do, because this has been an intense few days already and Taylor Swift Fatigue is a very real thing.
It's gotten to the point where, if you happen to be a writer for the internet, you have likely said aloud several times since last week, "Taylor Swift ruined my day" after writing in your fourth post on her in as many hours. Or, if you happen to be a reader of the internet, you already know exactly how all of your friends feel about the young singer, because they've posted about it online. This is your life now, and Reputation doesn't even come out for another two months. This level of heightened news coverage just isn't sustainable until Nov. 10, and fatigue is already starting to set in.
We're all in this together, being barraged by relentless waves of what we have all come to recognize as the Taylor Swift album release cycle. It's a lot. It's too much. But there's more out there in the world just waiting for you to read about it.
1. Patty Jenkins Clapped Back At James Cameron
When director James Cameron claimed that Wonder Woman "objectified" its female lead and was "a step backwards" for the portrayal of women in film, Patty Jenkins was having none of it. The Wonder Woman director posted the above statement to Twitter putting Cameron firmly back in his place. It was a Grade A clap back, and we're all very appreciative.
2. You Found Out That You're A Seer
After months of predicting Nick Viall and Vanessa Grimmaldi's break-up, the future you saw in your crystal ball finally came true. The reality TV pair announced their split on Friday, five months after they got engaged on the Bachelor's Season 21 finale.
3. Miguel Released A New Single
It features Travis Scott and is called "Sky Walker," and it's the perfect track to play out the summer.
4. J.K. Rowling Posted From The Fantastic Beasts Set
We should've known we could count on the Harry Potter author to bring us good things in the time of need. Fantastic Beasts is the franchise we deserve right now, and the fact that it's currently filming under the watchful eye of J.K. Rowling is the best news ever.
5. A Stranger Things Poster Dropped
Promotion for the series' second season has begun, and the parallels to Alien in the poster have already given fans plenty to think about.
6. Black Mirror Released Season 4 Details
Prepare to be creeped out in all new ways, because the Netflix thriller announced some cast members and a teaser trailer on Friday, and it clearly isn't done with you yet.
7. A Lady Gaga Documentary Was Announced
The project is called Five Foot Two and will premiere on Netflix on Sep. 22. And, no, you probably aren't ready.
8. The First Episode Of The Deuce Dropped On HBOGo
Previously known for his hit series The Wire — maybe you've heard of it? — David Simon just dropped Episode 1 of his next project. It's calledThe Deuce, and it centers around the gritty world of 1970s New York and all the darkness that entails. Even better, it's available on HBOGo right now, so you can check it out.
9. Spoiler-Free Game Of Thrones News
Spoiler-scorning Game of Thrones purists can delight in the latest news surrounding the hit HBO show. Have you noticed that Kit Harrington looks like a young George R.R. Martin, and that the actor who plays Tormund Giantsbane looks like a straight stunner without a beard?
10. The Tick Premieres On Amazon
The streaming platform is trying its hand at the "unlikely superhero" genre, and you can start watching beginning on Aug. 25.
11. Bring It On Celebrates An Anniversary
Everyone's favorite nostalgic cheerleading movie was released 17 years ago on Friday. (In other news: you are older than you thought.)
12. Def Comedy Jam 25
Watch the teaser, and then watch it again, because the show that launched the career of so many amazing Black comedians is getting an anniversary special that many of them are returning for.
13. Fifth Harmony Released Their Camila Cabello-Less Album
Despite having four harmonies, it's a bopper — but did you expect anything else?
Hopefully, your brain is now feeling nicely soothed and you're no longer feeling the compulsion to block "Look What You Made Me Do," "Taylor Swift," and snake emojis from all your social media channels. You're welcome.