15 Things That Won't Actually Help You When You're Exhausted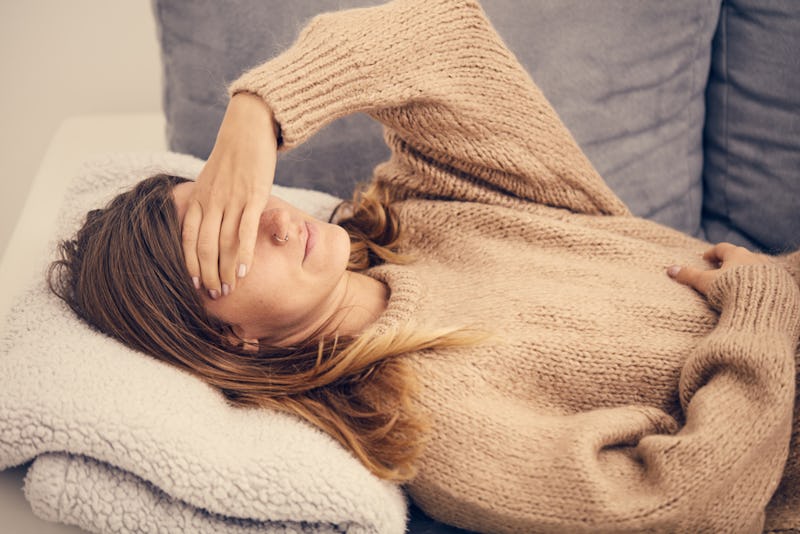 AstroStar/Shutterstock
If you missed a few hours of sleep, you're definitely going to feel tired the next day. And with that fatigue will likely come all sorts of ideas for staying awake, such as guzzling caffeine, taking a long nap, or going to bed super early. But even though it all seems like a good idea when you're tired, these are things you should avoid at all costs.
The only real cure for fatigue is getting a good night's sleep, every single day. And that means creating a healthy sleep schedule, one night at a time. "Resetting your sleep schedule or establishing good sleep hygiene is a process and takes more than a few days," licensed psychologist Nicole Issa, PsyD, tells Bustle.
And yet, the sooner you can start, the better. "It will begin with having a consistent wake up time and sticking to it," she says. "Your bedtime will gradually shift to an earlier time to allow you to get enough rest."
Creating a relaxing evening routine can come in handy, too, such as slowing down, putting away your phone, reading a book, and even getting ready for bed before you're tired. As Dr. Issa says, "That way you can just go to bed when you are ready and not get woken up by washing your face, brushing your teeth, etc."
These are things you should do for good sleep, as opposed to the things listed below, which experts say you should try to avoid if you're tired.