Here's Who Will Likely Win At The 2018 Emmy Awards — And Who The Judges Might Snub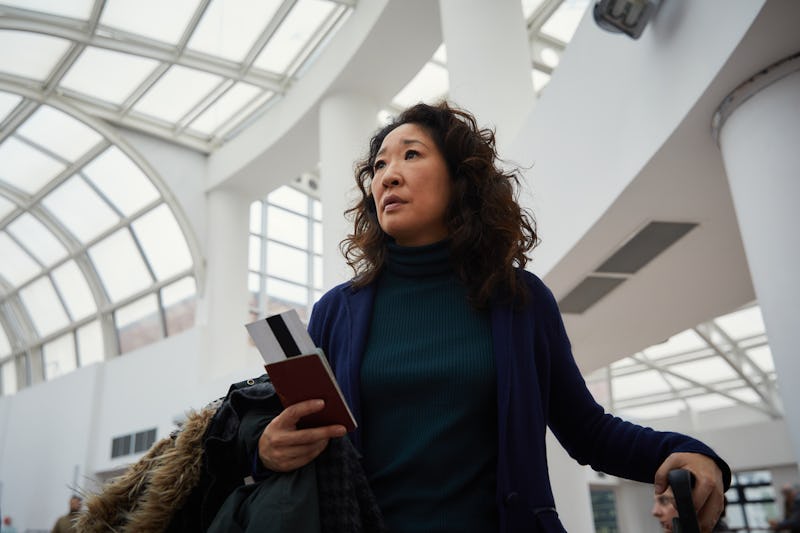 BBC AMERICA/Sid Gentle Films Ltd 2018
While the Oscars are struggling to find a way to make the Academy Awards more crowd-pleasing, the Emmys are doing just fine thanks to the thriving and diverse television landscape these days. But because of how much TV content there is, you might need some guidance when it comes to making your 2018 Emmy Awards predictions. Especially as one major drama player is back in the race, a comedy show is out of the running for 2018 — and there's no Big Little Lies this year to dominate the miniseries categories. Even with the bounty of shows out there, these seemingly small changes can make all the difference as you'll see when the 2018 Emmys air on Monday, Sept. 17.
The drama categories are saying goodbye to some familiar faces this year, meaning the stakes are high for some of your faves. The Americans wrapped up its final season in May. And while The Crown will go on, Claire Foy and Matt Smith will not continue their reign as the Netflix series moves to a new time period. The Handmaid's Tale is looking to repeat its 2017 success, but there is a chance for a shakeup. And yes, Game Of Thrones is back in action after missing the cutoff in 2017.
The comedy categories can reward some new faces, too, since Veep didn't air in 2018. Sadly, the HBO comedy took a hiatus due to Julia Louis-Dreyfus' battle with breast cancer. Thankfully, Veep and Louis-Dreyfus are set to return, but it's truly a testament to the talent of Louis-Dreyfus that her absence changed the whole landscape of the comedy categories of the Emmys this year. Then again, there can always be surprises during awards shows, so check out the predictions for the big winners of the 2018 Emmys.