9 Ways To Attract "The One" Into Your Life, According To Religious Leaders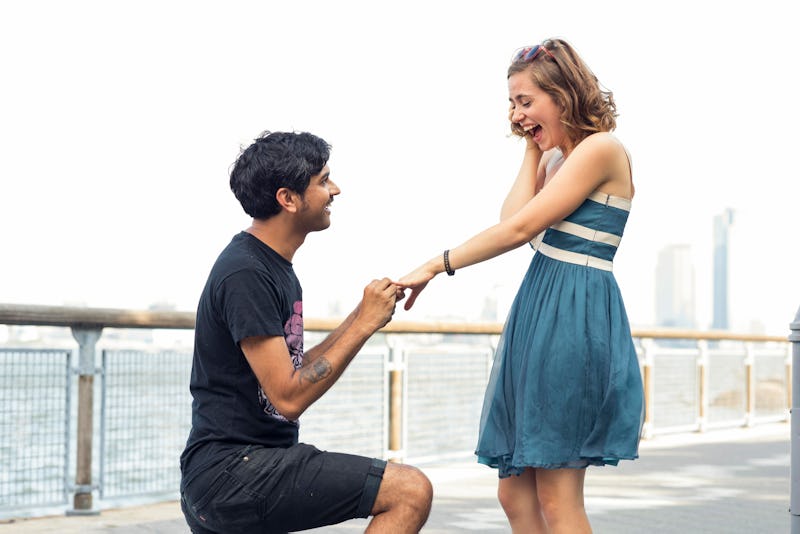 BDG Media, Inc.
While some people say you'll just know when you meet "The One" — it'll be an indescribable feeling you'll have — others say there is more to finding your match. But what do those who work with couples who've found "The One" every single day think it really takes to attract a soulmate into your life?
Religious leaders are relationship experts, of sorts, doing everything from marrying couples, interviewing them before marriage, counseling them before and during their partnerships, and so forth. So why not learn from their experiences with couples? "As someone who'd been single for 42 years, I *just* married 'The One' in March 2018," a former pastor at mega-church Faith Church in Southern California for more than 15 years and author of the soon-to-be-released book, The Neighbor Next Door, Grace Wabuke Klein, tells Bustle. "I truly waited for Mr. Right versus settling for Mr. Right Now, and waiting is worth the wait." Wabuke Klein also stresses the importance of not letting impatience make romantic decisions for you.
"Waiting doesn't have to mean pining, panicking, or desperately seeking," she says. "So often, we're hung up on not being alone that we rush into the arms of just anyone. Instead, it's best to find someone who has our best interests in mind, sees the greatness in us, and truly champions us."
Though it may seem easier said than done, Wabuke Klein is proof that meeting "The One" can — and does — happen. Below, she and other religious leaders share ways to attract "The One" into your life, so get ready.