This '90s Teen Classic Is The One Movie You Have To Watch Before It Leaves Netflix In November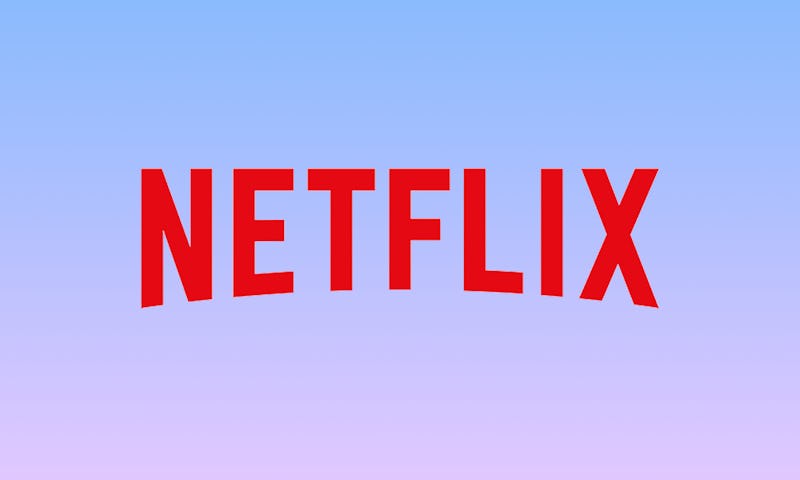 Liz Minch/Bustle; Netflix
As the great '90s icons Boyz II Men once sang, "it's so hard to say goodbye to yesterday" — and, if you're deeply attached to your Netflix account, it's also very hard to say goodbye to the great content that must leave the streaming service every single month. And in order to keep that '90s nostalgia going, there is one movie you need to watch before it leaves Netflix in November 2018and that's everyone's favorite movie about sexy, scheming rich kids in New York City, Cruel Intentions.
For those poor souls who missed out on Ryan Phillippe at his most scorchingly hot, the 1999 hit Cruel Intentions is loosely based on Pierre Choderlos de Lacios' classic Les Liaisons Dangereuses. The film centers around cruel, self-absorbed rich kid Sebastian (Phillipe), who makes a bet with his equally calculating stepsister, Kathryn (Sarah Michelle Gellar), that he can deflower the infamously innocent new student, Annette (Reese Witherspoon). If he wins, he gets to sleep with Kathryn, (yes, you read that correctly), but if she wins, Kathryn gets to keep Sebastian's beloved car.
To make sure that the film features as many iconic '90s stars and onscreen taboos as possible, Cruel Intentions also features Selma Blair as Cecile, a naive student that Kathryn takes under her wing as part of her plot to get revenge on her for "stealing her boyfriend," and Joshua Jackson as Blaine, the anti-Pacey Witter, who helps Sebastian blackmail a jock he's secretly sleeping with. For those who aren't familiar, it's basically Gossip Girl, but in '90s movie form.
Cruel Intentions remains one of the most enduring '90s teen dramas, thanks to its iconic cast. After all, it's got Gellar playing against her Buffy image as the scheming queen bee, a Dawson's Creek heartthrob, Phillippe playing the ultimate bad boy, and girl-next-door Witherspoon as the girl who wins his heart. Not to mention, it's got a raunchy, R-rated plot that featured teenagers behaving very, very badly.
Sure, the plot of the film might not have aged as well as Gellar's slinky slip dresses and statement sunglasses, but the kids' Gossip Girl-on-steroids antics still make it an endlessly entertaining problematic '90s fave. In a quest to address pretty much every single taboo in one film — think: drug use, incest, rape, teenagers having sex, blackmail, same-sex relationships (which was considered quite taboo at the time) and the film's central plot point about a bet to take a young woman's virginity — Cruel Intentions is all shock value.
But lest it be dismissed as just another sexy teen romp, Cruel Intentions' frank discussions of sex actually helped to expose the double standard that affects women in society. Take, for example, Gellar's magnificently manipulative villainess, Kathryn, who early on in the movie delivers a monologue about how she has to pretend to be a virtuous, perfect girl-next-door in order to be taken seriously by the image-obsessed world that she lived in.
Despite its flaws, Cruel Intentions has managed to become a cult classic over the years, spawning two (not very good) sequels, both of which are also leaving Netflix in November 2018. And in the 19 years since its release, the film's following has resulted in a nostalgia-filled musical that featured a score made up entirely of wonderfully cheesy '90s music and a potential television adaptation, to fill the Gossip Girl-sized hole in our hearts. Not to mention, the fact that Gellar, Witherspoon and Blair have all remained friendly in the years since Cruel Intentions was released, delighting us all with adorable reunions on social media.
So before Netflix takes the Cruel Intentions films off of their streaming service for good, take one last romp through the devious, drama-filled lives of the worst-behaved teenagers on the Upper East Side and relive the glorious '90s nostalgia once more. Besides, it's unfair to let Phillippe's abs disappear from Netflix without at least one last look.