If Your Partner Does These 9 Things Behind Closed Doors, It May Be Emotional Neglect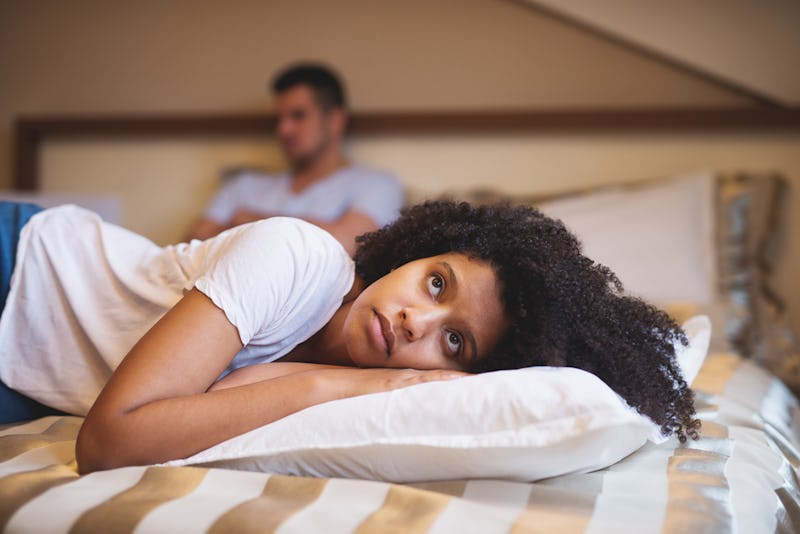 Dusan Petkovic/Shutterstock
When you're hanging out at home, or spending time together, it's reasonable to expect your partner to be present in the relationship. But if they're emotionally neglecting you, your time together isn't likely going to be very fulfilling. And it might even get to the point where it's downright painful.
"Emotional neglect is when a person repeatedly ignores, invalidates, or belittles the feelings of another person with whom they are in a relationship," therapist Jeanette Tolson, LCSW, CASAC, tells Bustle. "This can lead to feelings of disconnection in the relationship and low self-esteem in the person whose feelings are not important."
Of course, there's a difference between needing some time alone, and being emotionally neglectful. That's why it's always important to be understanding if your partner needs a little space. But if it seems like they're constantly letting you down, you'll need to talk ASAP and figure out why.
"Many times, when a person ignores or invalidates another person's feelings, they themselves are feeling very overwhelmed by their own feelings and they may not have a language to discuss it," Tolson says. By having a chat, and possibly even going to couples therapy, you can start to better understand each other.
It can take time and effort to bridge the gap, but if the relationship is otherwise healthy, it will be possible to do. "When both partners are motivated and capable of doing the work," Tolson says, "they can shift the feelings dynamic to improve the situation." Here are some signs of emotional neglect in a relationship, according to experts.