Bustle's Editors On Neil Gorsuch + Emoji Sheet Masks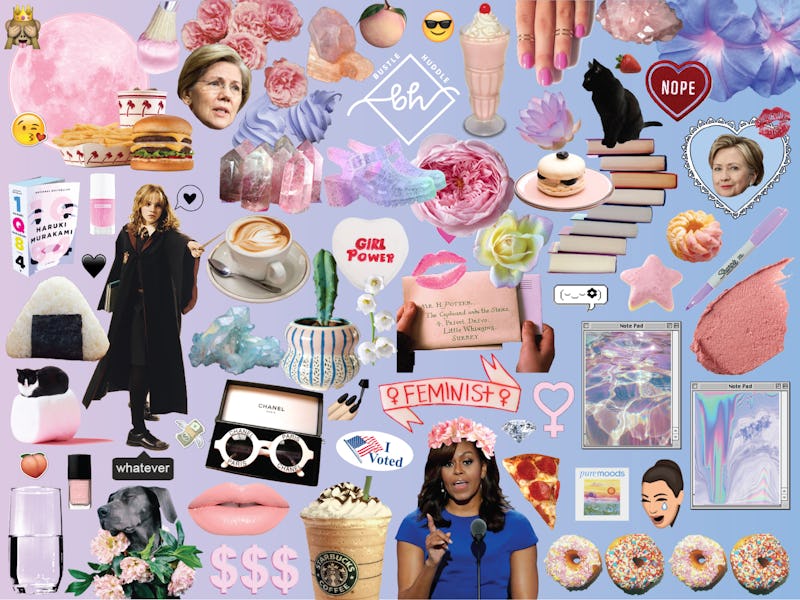 Happy Friday, happy National Beer Day, and happy *almost* weekend. April 7 also marks World Health Day, and this year the World Health Organization is focusing on bringing awareness and support to depression (use the hashtag #LetsTalk on social media to get involved). Yes, you could say that this day — and week — has been jam-packed. Between that buzzy Big Little Lies finale, the launch of Bustle's Most Wanted, Beyoncé's anniversary gift for Jay Z, and Thursday's airstrike on Syria (more on that below), we've had a lot to digest. But here's what you absolutely need to know about today:
Neil Gorsuch + SCOTUS
It's official: Neil Gorsuch has been confirmed as the newest Supreme Court justice. This comes just one day after Senate Republicans invoked the "nuclear option," ending the Democrats' filibuster to stop Gorsuch from taking the seat and forcing the confirmation. While Gorsuch has said that he'll stand up to Trump as justice, his women's rights record is still worrisome, to say the least.
The 2016 Election: We may be well into 2017, but we're still not over talking about the 2016 election — and neither is Hillary Clinton. In her new book (set to be released this fall), Clinton will delve into the role misogyny played in her losing to Trump.
Harry Styles + New Music
Harry Styles just released a new song called "Sign of the Times" and fans are pretty psyched about it. The song — the first of Styles' career since One Direction split — definitely has a Davie Bowie feel and if that's any indication of what Styles' album will sound like, he's sure to have a successful solo career.
Sad News: Olivia Munn and Aaron Rodgers reportedly split after three years of dating, though a "source close to the situation" told People that the breakup was amicable.
Trump + Syria
On Thursday evening, the U.S. launched missiles at a Syrian air base in response to Tuesday's deadly chemical attacks on civilians. "Tonight, I ordered a targeted military strike on the airfield in Syria from where the chemical attack was launched," Trump said of the airstrike. "It is in this vital national security interest of the United States to prevent and deter the spread and use of deadly chemical weapons." And while Trump also said that "no child of God should ever suffer such horror," nine civilians were killed in Thursday's strike, including four children. It's unclear whether or not Trump will now make any changes to his travel ban or accept Syrian refugees.
What You Can Do: You can help right now by donating to these nonprofits that are helping people in Syria.
Emoji + Sheet Masks
Fans of sheet masks and K-beauty are going to love Petite Amie's Emoji Series sheet masks. They're nutrient-packed, hydrating, and yes, they're super Instagram-able. Oh, and they're only $10. If you needed lazy weekend plans, now you've got 'em.
Calling All Disney Fans: A brand spankin' new dress shop just opened at Walt Disney World, so you can shop retro dresses and accessories inspired by your favorite Disney characters.
What to Watch: In the mood for something exciting? These are the 17 most terrifying movies on Netflix. Watch if you ~dare~.
Weekend Plans: Here's exactly what you can expect this weekend, based on your zodiac sign.
Images: Dawn Foster, Chelsea LaSalle, Alyssa Foote/Bustle