Bustle's Editors On The Tax Bill + 'House Of Cards'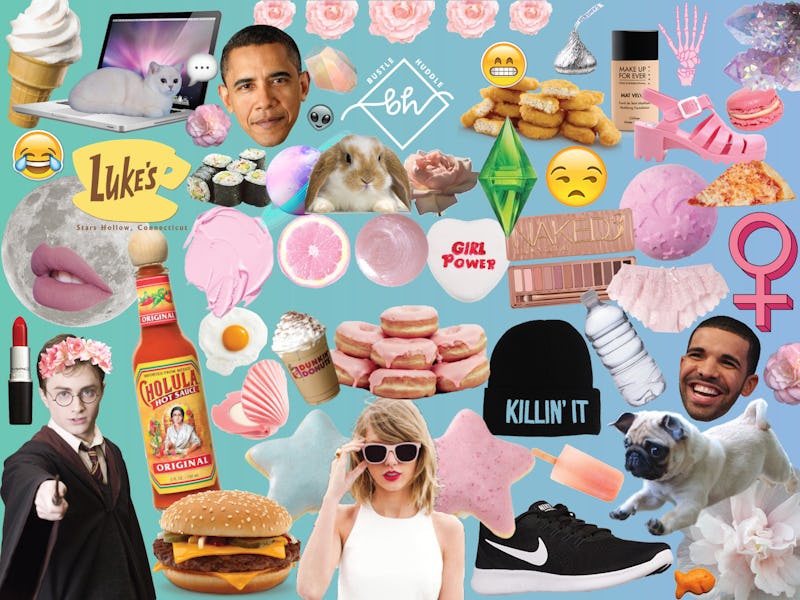 Happy Monday, everyone! Hopefully the first weekend of December treated you well, and you're ready for the holiday season to get truly underway. Put up that tree, buy those presents, drink that hot cocoa or do whatever else you need to get into the holiday spirit — it's time!
Right now, though, there's a lot of news to get through, so read on for a recap of everything that had Bustle's editors talking today, Dec. 4:
The Tax Bill + How To Stop It
On Friday, Senate Republicans voted to pass the highly controversial tax bill, but that doesn't mean it's law yet, as the House still has to vote. It's more important than ever to fight the GOP tax bill by protesting and calling your member of Congress, and you can find the necessary phone numbers for the House here and the Senate here.
Quote Of The Day: "Men seem to be having some problems these days" — Obama, about why more women should be in charge. Amen.
House Of Cards + Season 6
After much speculation, it looks like House of Cards Season 6 will resume production — just without Kevin Spacey. Instead, the new episodes will focus on Robin Wright's Claire Underwood, which, let's be real, is what many fans have always wanted anyway. It's unclear how the show will handle Spacey's absence, but it's possible they'll kill Frank off off-screen. Whatever happens, safe to say people will be watching.
Congrats! Lin-Manuel Miranda and wife Vanessa Nadal are having a second child.
YA Books + Your Next Must-Reads
The holidays are a great time to catch up on your reading, so why not take this December as a chance to pick up one of the 17 best YA novels of 2017? These books, ranging from Angie Thomas' award-winning The Hate U Give to John Green's compelling Turtles All The Way Down, are seriously good, and whatever age you are, you're bound to love every page.
Shopping Break: These 21 clever products from Amazon are all under $1, and they're all going to make your life way easier.
Christmas + Beauty Products
Everyone can agree that one of the best parts of the holiday season is the advent calendar. Whether or not you celebrate Christmas, it's hard not to love the idea of getting a new little, yummy gift every day leading up to Dec. 25. But if you're not big into chocolate (or just already have your fill), check out one of these 11 beauty advent calendars, full of products you'll be clamoring for this holiday season.
OMG: You have to see Blake Lively's new, short black hair.
Today's WTF Moment: An opossum broke into a liquor store, and won everyone's hearts.
What to Watch: Vanderpump Rules is back! Tune in to Bravo at 9 PM for the Season 6 premiere.