Bustle's Editors On Trans Youth + How To Help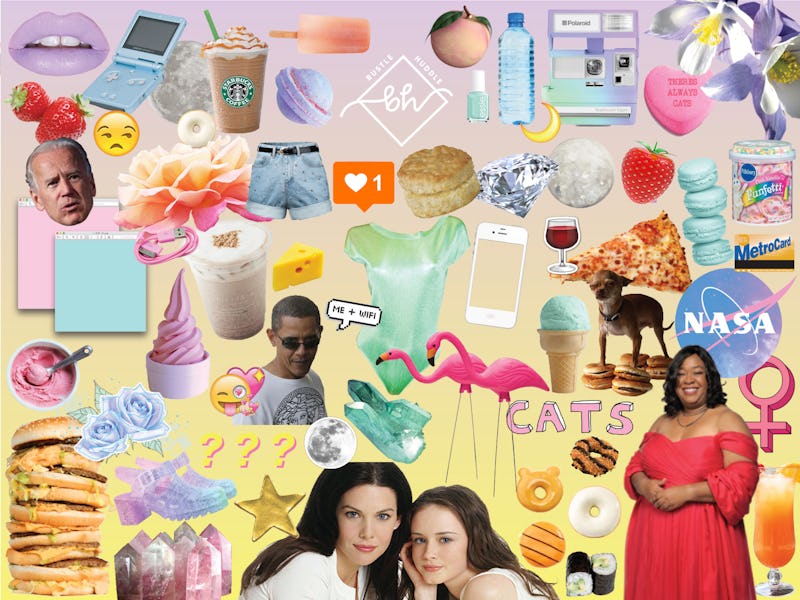 Can you believe it's already Feb. 23?! The month will be over at the start of next week, and once March hits, it's basically spring. The technical start of the new season is Monday, Mar. 20, so while we still have a few weeks until the official change, we can all break out the sunglasses and start planning those rooftop happy hours in anticipation...
But alas, we're not there yet. It's still February, and it's been one crazy, news-filled month. Check out a recap of the news and events that had Bustle's editors talking on Thursday.
Trans Youth + How To Help
In the day since the Trump administration officially withdrew the transgender bathroom protections put in place by Obama, many people have voiced their opposition (just check out those moving #ProtectTransKids tweets) and stood up for trans rights. If you're looking for a way to help the community, here are eight things you can do right now to help trans youth and let them know they're not alone.
Quote Of The Day: "Thank you to the LGBT community! I will fight for you while Hillary brings in more people that will threaten your freedoms and beliefs." — Donald Trump, June 2016. How ironic.
Netflix + What's New
With the end of this month approaching fast, it's time to check out what's coming to Netflix in March. From '90s classics like The Craft to Season 2 of Judd Apatow's dramedy Love, the list of what's coming to the site has something for everyone, so get looking.
Game Break: With the big show coming up this Sunday, test how well you know the Academy Awards by taking Bustle's ultimate Oscars quiz. Spoiler alert: There's a lot of Meryl.
Kanye West + A Makeup Line
Heads up: According to TMZ, a Kanye West makeup line might be happening. Although West hasn't confirmed the report, TMZ claims that the potential line would be named after West's late mother, Donda, and would include not just makeup, but perfumes, lotions, and more. Get pumped, Yeezus fans.
Bach Nation Alert: A new episode of Bustle's Will You Accept This Podcast is here, and Bachelor fans won't want to miss special celeb guest Paul Scheer's take on all things Nick Viall.
Podcasts + Some Needed Self-Care
If the news is wearing you out, it's important to take some mental breaks now and then and make sure you're taking care of yourself. Listening to podcasts is a great way to do just that, and these seven non-political podcasts are the perfect entertaining distractions from the outside world.
Save The Date: A solar eclipse is coming on Feb. 26, so make sure you plan your night around the gorgeous sky view.
Beyonce + Coachella
Bad news, Bey fans. On Thursday afternoon, Beyoncé announced that she's no longer headlining Coachella, reportedly because her doctor had ordered her to skip the show. Those hoping to see the singer live might be bummed, but hey, at least her cancellation is for a good reason. Who could fault the singer for putting the health of her twins-to-be first?
Shopping Break: Looking to update your wardrobe next season? Check out this collection of spring statement pieces, personalized for each person's personality type.
Today's WTF Moment: "Yas" and "Squad goals" are officially part of the Oxford online dictionary. Eek.
What to Watch: Tonight is the Season 3 finale of How to Get Away With Murder, so tune in to ABC at 9 to find out the full truth about what happened to Wes in that horrible house fire. If that's too much for you, check out HTGAWM star Karla Souza in the Bustle Booth.