Bustle's Editors On #Envelopegate + Women's Strike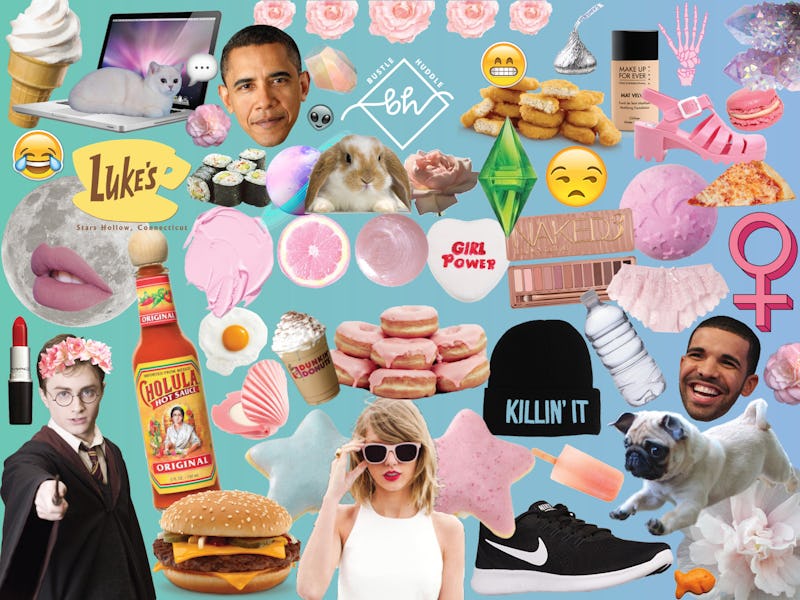 I have good news, and I have bad news. The bad news? Okay, yes, it's Monday. The good news: Only 21 days until spring! These next few weeks are going to fly by, you guys.
So buckle up and take a look at what happened over the weekend and on the first Monday post-awards season. Have a great week!
Oscars + #Envelopegate
Unless you've been living under a rock (or sleeping like Chrissy Teigen), you *probably* heard something about that insane Best Picture mix-up at the 2017 Academy Awards. Here's what happened: Warren Beatty and Faye Dunaway announced that La La Land had won the Oscar for Best Picture (aka the biggest award of the night). Cast and producers took the stage, started giving acceptance speeches, and then — whoops! — it turned out Moonlight was actually the real winner. It was as cringeworthy as you're imagining. (Psst... here's video of the awkward AF moment.) And while Moonlight may have won, here's why it still got robbed.
Oh, and you might've missed it, but a long-standing record for the most black Oscar winners in one year was broken last night. The previous record? Only three winners. So yes, we've still got work to do.
Need A Laugh? Jimmy Kimmel seriously nailed it as host, but one of the best moments of the night was when he brought his beloved Mean Tweets sketch to the Oscars. Watch the hilarious video again here:
Bill Paxton + His Memory
Ahead of all the Oscars craziness this weekend, we learned that Emmy-nominated actor Bill Paxton died at age 61 due to complications from surgery. Paxton was best-known for his roles in Titanic, Twister, and Big Love, though he starred in a number of iconic films throughout his career.
Paxton had a reputation of being the "nicest guy in Hollywood," and will surely be missed by fans and colleagues alike.
Bustle News Break: Let's pause for a moment and take a walk with Bustle's editors to chat about some of the biggest news from this weekend:
Nokia + ~Nostalgia~
The Nokia 3310 — you know, the phone you used to play Snake on in middle school — is *officially* coming back. Apparently, it'll have a 22-hour battery life and will cost $52, but you'll basically only be able to make calls and text on it, so there's that.
More '90s: Speaking of your throwback faves, Bill Nye and Bernie Sanders joined forces to explain climate change in a video that's equal parts scientific and nostalgic. You're welcome.
Day Without A Woman + You
Organizers of the Women's March just released information about the "Day Without A Woman," a one-day strike planned for March 8. The strike falls on International Women's Day, and is the next step in the resistance. There are three main ways to participate in the strike, which means there's a way for most people to get involved, whether or not they can actually take off from work to "strike."
ICYMI: Sunday's episode of Girls shattered the notion of consent as a "grey area," and was so, so important. Even if you're not caught up, this episode is definitely worth a watch.
What to Watch: It's Monday, and that means it's Bachelor night. Tune in to ABC at 8 p.m. to see who Nick Viall takes to the Fantasy Suite. P.S. Tonight's episode is only one hour long, so ready your wine glasses as early as possible.
Images: Dawn Foster, Chelsea LaSalle, Alyssa Foote/Bustle