Bustle's Editors On Bill Nye & The Super Bowl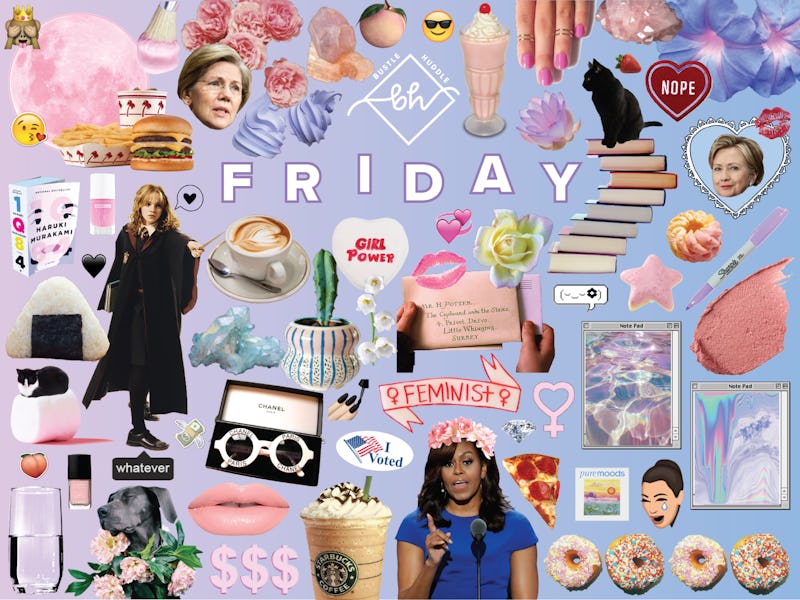 What. A. Week. The final Beauty and the Beast trailer dropped, James Cameron totally killed *that* Titanic fan theory (you know the one), Beyoncé announced that she's expecting twins (!!), Trump was still Trump (need I say more?), and that damn groundhog saw his shadow so we're due for six more weeks of winter. Sigh. But it's finally Friday! We're all due for a little R&R before Super Bowl festivities on Sunday. Not so fast, though ― here's what Bustle's editors were talking about today, Feb. 3:
Kellyanne Conway + Alternative Facts
Another day, another alternative fact. ICYMI: Kellyanne Conway brought up the "Bowling Green massacre" during an interview on MSNBC's Hardball with Chris Matthews Thursday to justify Trump's immigration order. The problem? There was no Bowling Green massacre. It never happened. The city of Bowling Green, Kentucky even confirmed as much.
Twitter's on Fire: Because you've *got* to take a minute to laugh at all of this nonsense, here are 32 genuinely funny tweets about Conway's "Bowling Green massacre" comment. You're welcome.
Bill Nye + NYFW
It's official: Bill Nye the Science Guy made his New York Fashion Week debut. That's right, everyone's favorite '90s icon hit the runway in Nick Graham's Mars-themed (yes, really) Fall 2017 show. Nye fit in perfectly in a rocket-printed suit jacket. Don't believe me? See for yourself:
More '90s, Please: Proving that we really just cannot get enough of the '90s, Gap's bringing back a limited edition '90s archive re-issue collection so you can update your closet with some of your old faves.
Harry Potter + Hogwarts Houses
U.K. publisher Bloomsbury will release eight new 20th anniversary Harry Potter covers ― one for each Hogwarts house this summer. Harry Potter actually first hit the United Kingdom on June 26, 1997, landing in stateside on Sep. 1, 2017 ― that's right, 19 years later!
Feeling stressed? Same. Well, these Harry Potter quotes will help get you through a Trump presidency.
Kylie Jenner + Madame Tussauds
Kylie Jenner has officially made it ― she's getting her own wax figure at Madame Tussauds. Jenner, who announced the news on ― where else ― Snapchat, will be joining sisters Kendall Jenner and Kim Kardashian, who already have wax figures in their likenesses. Upon hearing the news, the internet freaked the eff out.
Do something! It's been a week since Trump's immigration order, but it's important to keep standing up for what you believe in. You can donate to the ACLU just by drinking coffee this weekend. Yes, really. Do it!
What to Watch: You've *probably* heard by now, but the Super Bowl is on Sunday. Tune in to Fox at 6:30 p.m. ET to see the New England Patriots face off against the Atlanta Falcons. (Psst... here are 12 totally delicious, last-minute Super Bowl recipes to try.)
Here's What to Expect This Weekend: It's been a week, amirite? You deserve the weekend of your dreams: restful, romantic, lazy, fun. Whatever floats your boat! Here's exactly what's in store for you this weekend, based on your zodiac sign.
Images: Dawn Foster, Chelsea LaSalle, Alyssa Foote/Bustle