Bustle's Editors On Golden Globes + 'Fire & Fury'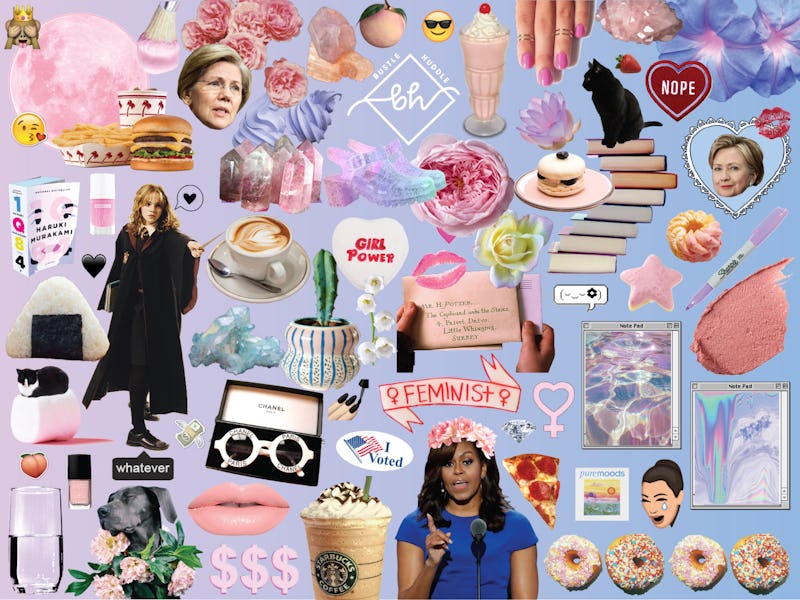 Congratulations, you've survived the first week of 2018! And for those of you on the East Coast, you've hopefully endured the worst of the "bomb cyclone." The new year has certainly started off with a bang – from a new Justin Timberlake song, an explosive tell-all book, and more.
So before you head off for the weekend, here's what Bustle editors were chatting about today, Jan. 5:
Justin Timberlake + New Single
Justin Timberlake is back to bless us with his music and dance moves. At midnight, Timberlake dropped the first single, "Filthy," from his upcoming album and W.O.W. it's a lot. Fans are actually pretty divided over how they feel about the song, which of course means there are some hilarious tweets and memes on the matter.
The rest of the album will be released next month, shortly before Timberlake's return to the Super Bowl Halftime Show stage.
Baby News: Kylie Jenner's boyfriend Travis Scott just addressed Jenner's pregnancy rumors, and his statement is certainly keeping the mystery alive.
Trump + Fire & Fury
A new tell-all book about the Trump campaign has been stirring the pot this week. Michael Wolff's Fire & Fury was released Friday, after being heavily debated earlier this week, when NY Mag released an extract. Then, Trump issued a cease and desist letter to the publishers, hoping for the book to be barred from hitting shelves. Instead, publishers Henry Holt & Co. opted to release the book four days earlier than previously planned. Some stores had copies available for purchase at midnight, including one D.C. bookstore that sold out of Fury & Fire in approximately 20 minutes.
The book features some pretty salacious allegations, including drama on Inauguration Day, Steve Bannon mocking Ivanka Trump, and several sexist things Trump allegedly said about women during the campaign. And it seems these are only just the tip of the iceberg. At this point, however, it is unclear how accurate any of the allegations actually are.
Policy Update: Yesterday, the Department of Justice issued a memo, reversing an Obama-era policy that let states decide their own marijuana laws. This is how the new drug policy will affect millennials.
Golden Globes + Time's Up
In case you weren't aware, the 2018 Golden Globe Awards are taking place this Sunday, Jan. 7. And while the movie and TV nominations will be the main topic of the night, people in Hollywood are aiming to shed light on sexual harassment with the Time's Up initiative. Several prominent figures, including Reese Witherspoon and Shonda Rhimes, are spearheading this movement that aims to prevent sexual harassment and empower survivors. To show support, Golden Globe attendees will be wearing Time's Up pins, and many women will be wearing black for the red carpet.
Shopping Break: 2018 is the year of travel, so why not splurge on this excellent carry-on luggage?
Apple Products+ Security Flaws
Apple has announced that there are two major flaws in the computer chips of iPads, iPhones, and iMacs that make your data more vulnerable to hacks. Yikes! These two issues are known as "Spectre" and "Meltdown," but as it stands no one has yet been hacked in this way. Apple is working on a patch to fix the issue, so now is definitely the time to update all the software on your devices, STAT.
What to Watch: The weekend weather looks COLD for much of the country, so why not stay in and watch these 12 movies on Netflix while you snuggle under a cozy blanket.