Bustle's Editors Instagram's Archives + Kim K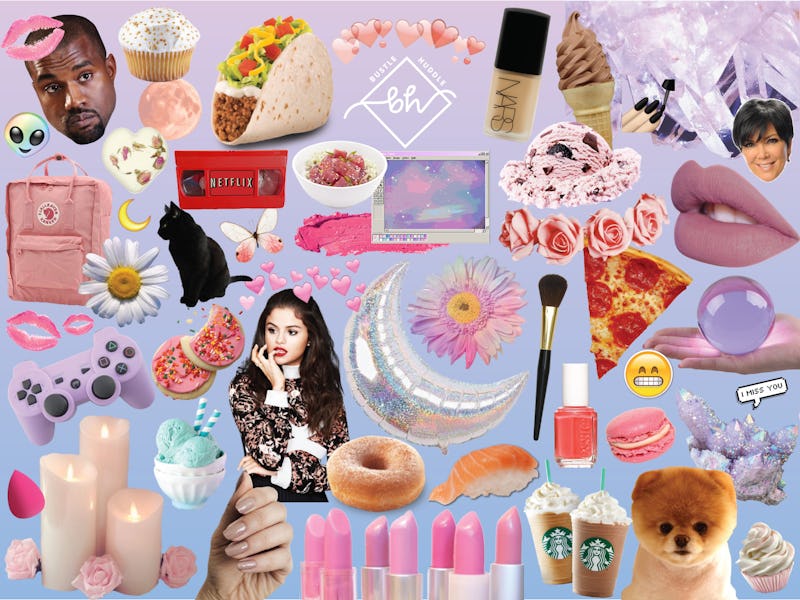 Happy Tuesday everyone, and what a day it has been. Between the ongoing Bachelor In Paradise investigation, a new Frozen short film, and a major Kardashian announcement we have a lot of questions, the suspense is real, and there's a lot of on everyones' mind. On that note, here's what Bustle's editors were talking about today, June 13:
Chris Harrison + Bachelor In Paradise
Over the last few days, news about the horrific allegations of misconduct during the filming of Bachelor In Paradise has grown. This morning, the host of the franchise, Chris Harrison, responded with a lengthy statement reiterating that the investigation is still very much ongoing. A clearer picture of what transpired should hopefully be coming soon.
With this in mind, the BIP cast has been sent back to U.S., and rumors have it that the 4th season may be canceled. Nonetheless fans will still be able to look forward to Evan Bass & Carly Waddell's wedding, which is slated to air on this summer. Some good news amidst this troubling ordeal.
NBA Finals & Free Tacos: Last night's Bachelorette episode was rescheduled for basketball, where we saw the Golden State Warriors and the Cleveland Cavaliers battle it out for the NBA championship. The Warriors took home the trophy after an extremely close game. And because of that, we got free Doritos Locos Tacos today from Taco Bell!
Instagram + Archives
Instagram is killing it with these new features and updates — the most recent of which is archives. The concept is simple enough, basically the feature lets you hide old photos without deleting them entirely. Archives are also totally private so no one can see what you've got hidden away, and you can easily move posts back into your main profile should you choose. Now you can keep the memories, but stay clear from the embarrassment!
AHCA Is Still Alive & Still Dangerous: Opposition to the Republican's health care plan is not in short supply, but phone calls to senators in protest have been. There has been a significant drop-off in calls about AHCA, and Republicans might use this as justification for the bill. Now, more than ever is the time to call your congressmen to talk about your health care concerns.
Olaf's Frozen Adventure + Trailer
Were you totally obsessed with Frozen when the film premiered in the winter of 2013? SAME. Was Olaf your favorite character? SAME HERE, TOO. Well, after four years, fans get to rekindle with Olaf (and a few other Frozen favorites) once again in this 21-minute special that will debut later this year. The trailer for this short just dropped today, and WE CAN'T WAIT.
Kardashian News : Kim K was on the verge of breaking the internet once again, this time with an announcement that she'll be launching her very own beauty line!
North Korea + Otto Warmbier
Otto Warmbier, a 22-year-old American, was just medically evacuated from North Korea after being detained there for over a year. Warmbier was a junior at University of Virginia and visiting the country over the winter holidays when he was arrested in 2016.
It was reported that Warmbier fell into a coma shortly after his last public appearance on North Korean state telelvision earlier last year, and has been in that state ever since. It is unclear what the inital cause of this was, or if he will ever fully recover. Warmbier is one of several Americans that has been detained by North Korea's DPRK party, and this is certainly a development in the hostility between the two nations
Today's WTF Moment: Do you ever walk into a Target to buy something quickly and then emerge hours later? Here's why that happens.
What To Watch: Pretty Little Liars is inching closer to the show's finale. The first of the final three episodes airs tonight!