Bustle's Editors On Billboard + Billy Bush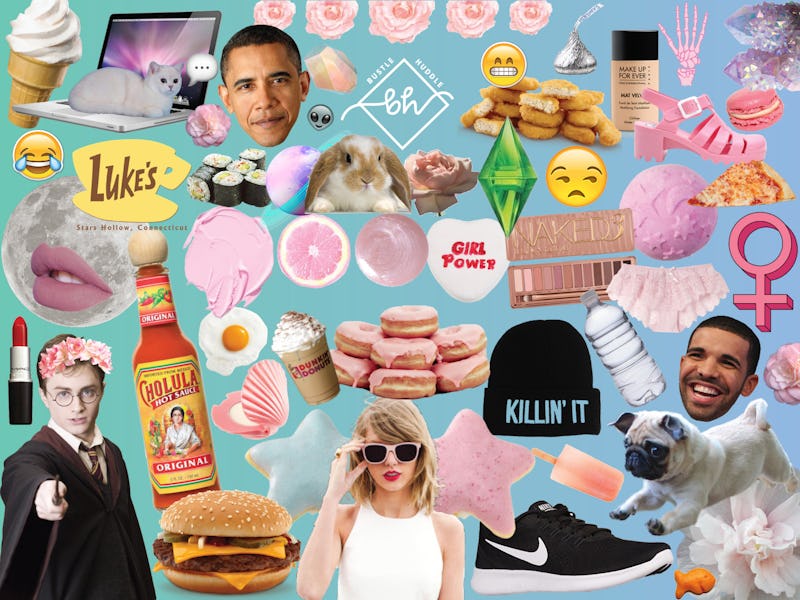 Happy Monday, all! It may be a dreary day here in New York, but there's officially less than a month to go until summer officially begins (June 21, if you're counting). We're almost there, people!
To start off your week, catch up on all the news you might've missed from today, May 22.
The Billboard Music Awards + What You Missed
Sunday night was the Billboard Awards, which honored some of the most popular artists around, from Beyonce to Nicki Minaj to Miley Cyrus. If you didn't tune in, know that highlights included Drake breaking a huge record, Vanessa Hudgens showing off some serious pipes, and Celine Dion bringing down the house.
Game Break: Think you know Queen B? This Beyonce trivia will test even the biggest fans.
Billy Bush + His "Apology"
Over the weekend, ousted Today host Billy Bush spoke about those infamous Access Hollywood tapes, on which he and President Trump were heard joking around about behavior that amounts to sexual assault. In the new interview, Bush apologizes for the tapes, but as Bustle's Emma Lord writes, that "sorry" is meaningless when he doesn't seem to understand the severity of his actions and how he could've acted differently.
WTF: A high schooler alleges that she was nearly arrested and barred from her graduation — all because she violated her school's dress code policy. Come on.
The Trump Family + Saudi Arabia
As you've most definitely heard by now, Trump is several days into his first international tour, and his time in Saudi Arabia raised plenty of eyebrows (that orb photo, guys). One of the most talked-about moments from the trip so far, though, has come from Ivanka Trump, whose speech on women's rights missed the mark completely. Sigh.
LOL: These photos of Justin Trudeau crashing a high school prom are pretty great.
Shaving + What It's Like To Stop
For many women, shaving might feel like an unavoidable part of their beauty routine, but a growing number are deciding to stop removing their body hair and see what life is like unshaved. Fashion blogger Dana Suchow stopped shaving completely, and she tells Bustle all about what it's like — the good and the bad — to stop complying with "normal" female beauty standards.
Shopping Break: Did winter leave your lips cracked and dry? Let these nourishing lips scrubs revive them.
Today's WTF Moment: There are so many theories about Melania Trump slapping Donald's hand away, and they are all amazing.
What to Watch: It's the premiere of The Bachelorette! Tune in to ABC at 9 for the start of Rachel Lindsay's highly anticipated season.