Bustle's Editors On Charlie Rose + Chrissy Teigen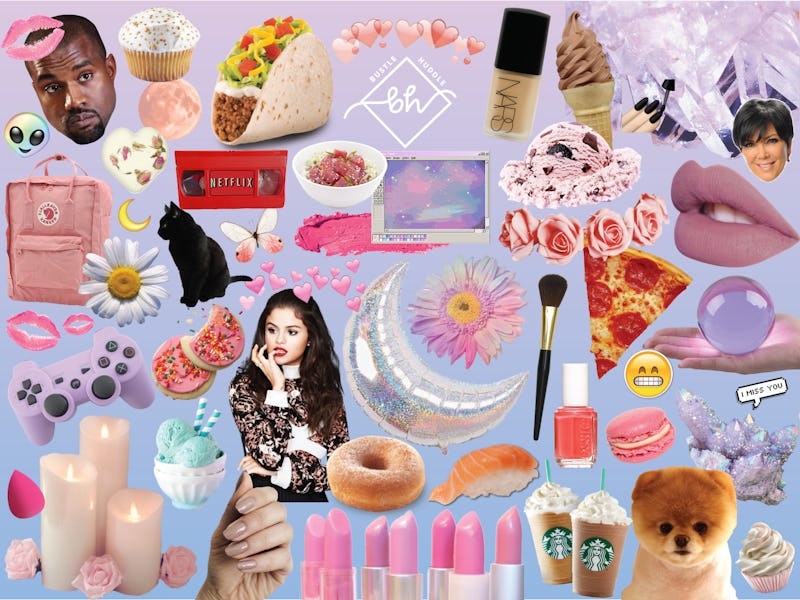 Hello, everyone! Today was a busy day for news and entertainment, but if you missed out on the biggest headlines, don't worry — we've got you covered. Read on for a recap of everything that had Bustle's editors talking today, Tuesday Nov. 21:
Charlie Rose + Sexual Harassment
Another one. PBS host Charlie Rose has been accused of sexual harassment by eight women, all of whom were either current or prospective employees of Charlie Rose over the years. In a statement, Rose apologized for his actions, and on Tuesday, he was fired by CBS, where he co-hosted CBS This Morning.
Ugh: This tweet about Trump's turkey pardoning — and those past sexual assault allegations — will make you so, so angry.
Chrissy Teigen + Huge News
Congrats are in order for Chrissy Teigen and John Legend! In a sweet Instagram post on Tuesday, Teigen announced that she's pregnant with the couple's second child. Looks like little Luna is going to be a big sister, and the family seems like they couldn't be happier.
Shopping Break: Hate wearing pants? Us, too — so check out these professional-looking leggings that you can actually wear to work.
Kardashians + Pregnancies
Although there's still a lot of mystery over which Kardashians are pregnant, Kris Jenner might've just posted a very telling clue. In an Instagram, the family matriarch showed a picture of Christmas pajama sets seemingly meant for all nine of her grandchildren — despite the fact that she currently only has six. Dun dun dun...
Heads Up: Here are all of the Christmas movies coming to Netflix in December, for your holiday viewing pleasure.
Gabby Douglas + Apologies
After garnering significant backlash, Olympic gymnast Gabby Douglas has apologized for a tweet she posted about former teammate Aly Raisman's alleged abuse at the hands of Larry Nassar. In the tweet, Douglas had said that women should "dress modestly", seemingly to avoid being abused, but in her new statement, the athlete refutes her previous post and says she doesn't believe in victim shaming. Douglas also revealed that she, too, was allegedly abused by Nassar, a former team doctor.
Here's what to know about Cyntoia Brown, the imprisoned sex trafficking victim Kim Kardashian, Rihanna, and more are rallying around.
Black Friday + All The Sales
Black Friday is almost here, and that means it's time to get your wallets ready. Here's a roundup of all the 2017 Black Friday sales and deals you need to know about, from T-shirts to mascara to everything in-between, so you can prepare your schedule accordingly. Enjoy your crazy holiday shopping spree, everyone!
FYI: These are the top airports for meeting singles over the holidays. You're welcome.
Today's WTF Moment: There's a new asteroid in our solar system — and no one knows where it came from. ?!?!
What to Watch: The Season 25 finale of Dancing with the Stars airs on ABC at 9, but if that's not your style, check out a new episode of This is Us on NBC, also at 9.