The One Thing You May Be Doing Wrong In Relationships, Based On Your Zodiac Sign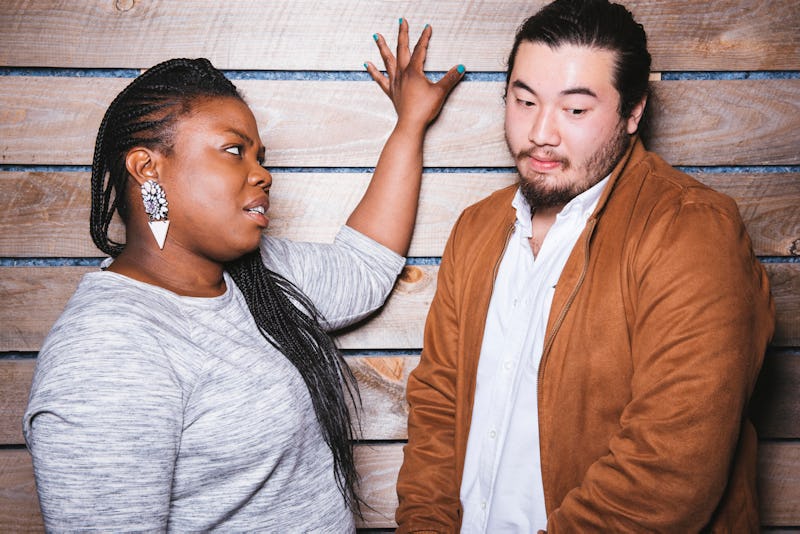 BDG Media, Inc.
While everyone makes a few mistakes in their relationships, each zodiac signs tends to have one thing they keep doing wrong — more often than others. Depending on your sign and which traits are associated with it, you might find that you struggle with being open, focusing on your partner, or always rush into things too quickly.
And that's fine. It's all about learning as you go, and trying to do better the next time around. But it never hurts to be aware of these tendencies, especially if you want to have healthier relationships.
"Astrology lets you become more aware of your zodiac sign's tendencies and can increase your self-awareness," Skye Alexander, astrologer and author of Magickal Astrology, tells Bustle. "It helps you understand not only your own nature but how other people perceive and react to you — and vice versa."
That can help explain a lot, in terms of what's happened in the past. But it can also shed light on potential problems, so you'll be less likely to make them again in the future. "In a romantic relationship, this awareness can reduce tension, conflict, and misunderstandings, and provide guidelines for establishing a more compatible partnership," Alexander says. With that in mind, read on for the one thing each zodiac sign tends to do wrong in relationships, according to astrologers.