Here's Where You Would Live In 'Game Of Thrones' Based On Your Sign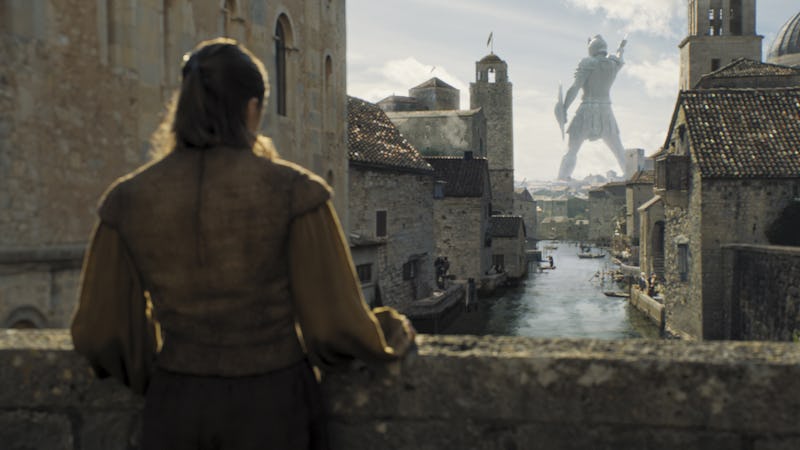 Courtesy of HBO
I'll be honest: On my list of Fictional Worlds I Wish I Could Live In, the Seven Kingdoms don't rank very highly for me. People, uh, have a tendency to die horrible, bloody deaths there, so you'll forgive me if I'd rather check out, say, Narnia or the Wizarding World instead. That said, though, if there wasn't as much bloodshed, there are plenty of locations in the Game Of Thrones universe that would be fascinating to visit — which means it's actually pretty easy to figure out where you should live in Game Of Thrones based on your zodiac sign. I mean, heck, you've already figured out which Game Of Thrones creature you are according to your sign, so now it's time to figure out where you might want to put down roots, right?
Not everyone buys into the idea that whatever sign you're born under can influence your personality traits; whether you read your horoscope daily or not, though, it can still be fun to see what your "sign" is supposed to say about you — including the kinds of places you're likely to find comfortable spots in which to set up house. In looking for a match of where your sign would be most at home in the Game Of Thrones/A Song Of Ice And Fire universe, you'd probably want to take into account the characteristics of both the locations themselves, as well as those of the people who actually live there. Could you hold your own with Cersei Lannister? Or would you rather hang out with Sansa? Would you be comfortable serving with the Night's Watch? Or would you be more include to head to one of the Free Cities? The details matter, and when it comes to making a home, you'll want to make sure your personality meshes with both your surroundings and your neighbors.
Of course, the 12 locations seen here are just scratching the surface of the geography of the Game Of Thrones world; there are plenty of other locations to choose from, any number of which you might find yourself most at home in. But if you're just dipping your toe in the waters of hypothetical Seven Kingdoms real estate, here are a few ideas of where you might want to start.