"Barbie Bangs" Are Primed To Be Fall 2023's Breakout Haircut Trend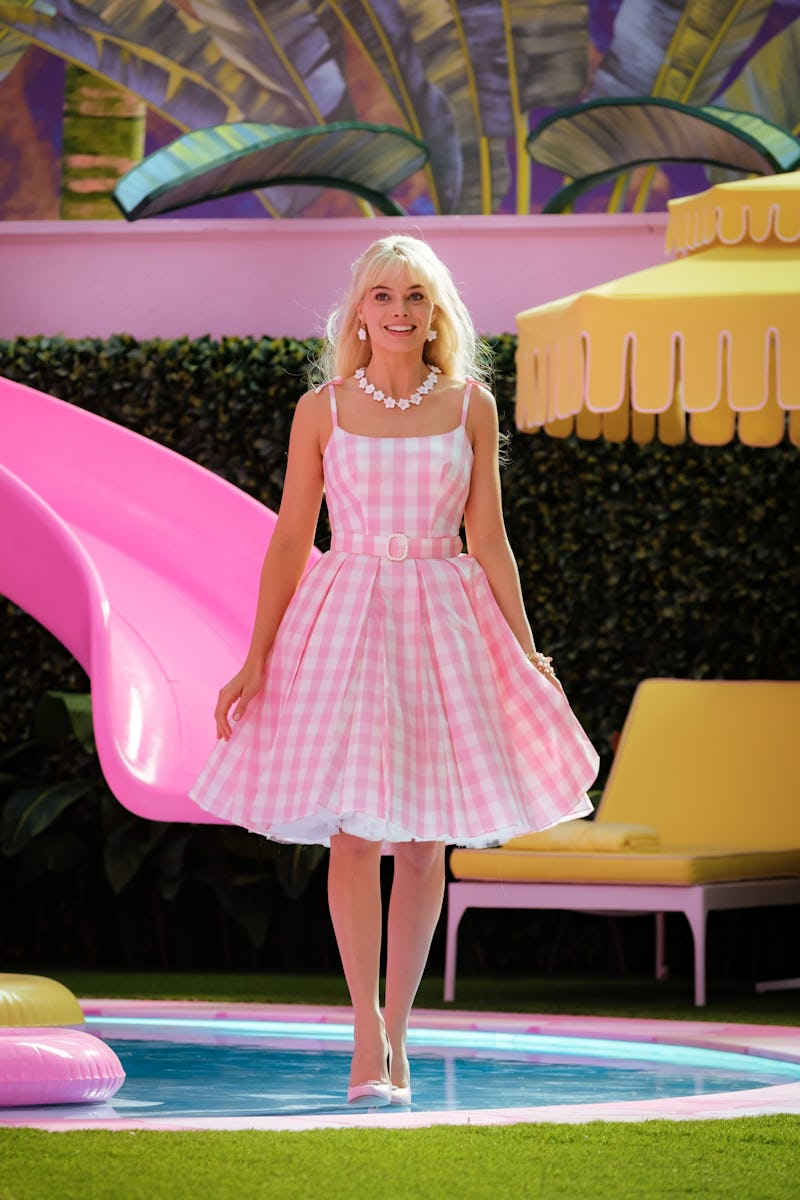 Warner Bros.
Move over, Barbie-inspired ponytails and half up 'dos — Barbie bangs have officially arrived (and are currently taking over BeautyTok as one of the fast-rising hair trends defining end of summer).
Over the past few months, all things Barbiecore have been hard to overlook. Especially considering Margot Robbie and her castmates have only just wrapped their tour de Barbie, filled with glam moments with modern nods to vintage dolls and a whole lot of hot pink hues, ahead of the movie's July 21 premiere. After the film finally debuted and broke box office records, many have admitted that the Barbie hype is entirely warranted — especially considering that there's an entire TikTok trend centered around women purchasing their very own "comfort Barbie dolls" with tears in their eyes after watching the film.
Healing one's inner child one movie screening at a time, the Barbie movie is also to thank for countless beauty trends that have skyrocketed since the premiere. One of which being "Barbie bangs," which is inspired by Robbie's face-framing, '60s-esque hair cut in the opening sequence. It goes without saying, of course, that women with every single hair color (not just Barbie blonde) are able to get in on the bouncy, doll-like haircut.
In short? Barbie bangs are essentially some choppy, eyelash-skimming fringe met with some cascading curtain bangs that frame the face. Especially when styled with long tresses and a whole lot of volume, the look mirrors Robbie's hair in picture-perfect Barbie Land (before she enters the real world).
"[Barbies can] go to bed with long hair and wake up with short hair," Ivana Primorac, who led the movie's hair and makeup teams, previously told Bustle. And while bangs are definitely more of a commitment IRL — they truly are the perfect chop to experiment come fall, once cool weather replaces the humidity of summer. Hello, good hair days to come.