Rihanna's 3D Flowers & More Of The 2023 Met Gala's Best Nail Art
BRB, running to the nail salon.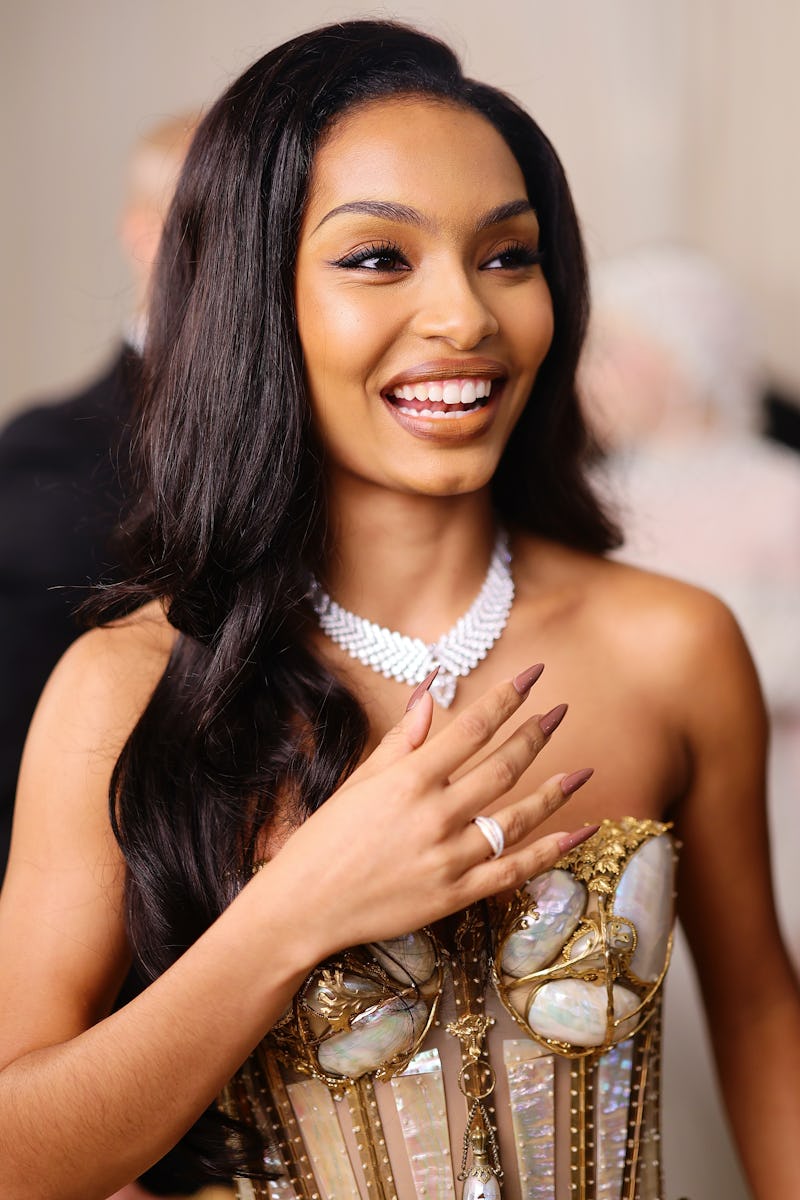 Matt Winkelmeyer/MG23/Getty Images Entertainment/Getty Images
And just like that, 2023's Met Gala Monday is fashion history.
This year's theme? Well, the most beloved faces in the industry arrived on the iconic steps of the Metropolitan Museum of Art to honor the late fashion great, with the artistic direction à la "Karl Lagerfeld: A Line of Beauty." And while all eyes were obviously on the dreamy couture ensembles and endlessly glamorous hair and makeup moments — manicures were the understated hero of the red carpet (and truly just as much works of art as any painstakingly detailed ensemble).
Considering Lagerfeld is closely linked to his time with Chanel, leading makeup artists were sure that the glam looks would go back to the basics, with a more minimal approach to beauty. What're more, the timeless "quiet luxury" approach to the looks most definitely translated to the night's nail art, with on-trend neutrals, nostalgic reds, and glossy sheer pinks taking centerstage.
In need of some nail art inspiration to take you through the spring and summer months? Here are best manicure moments from the 2023 Met Gala, from oh so subtle to seriously stunning.