The Met Gala 2023 Hairstyles That Won The Red Carpet
From Audrey Hepburn-inspired fringe to low-key waves.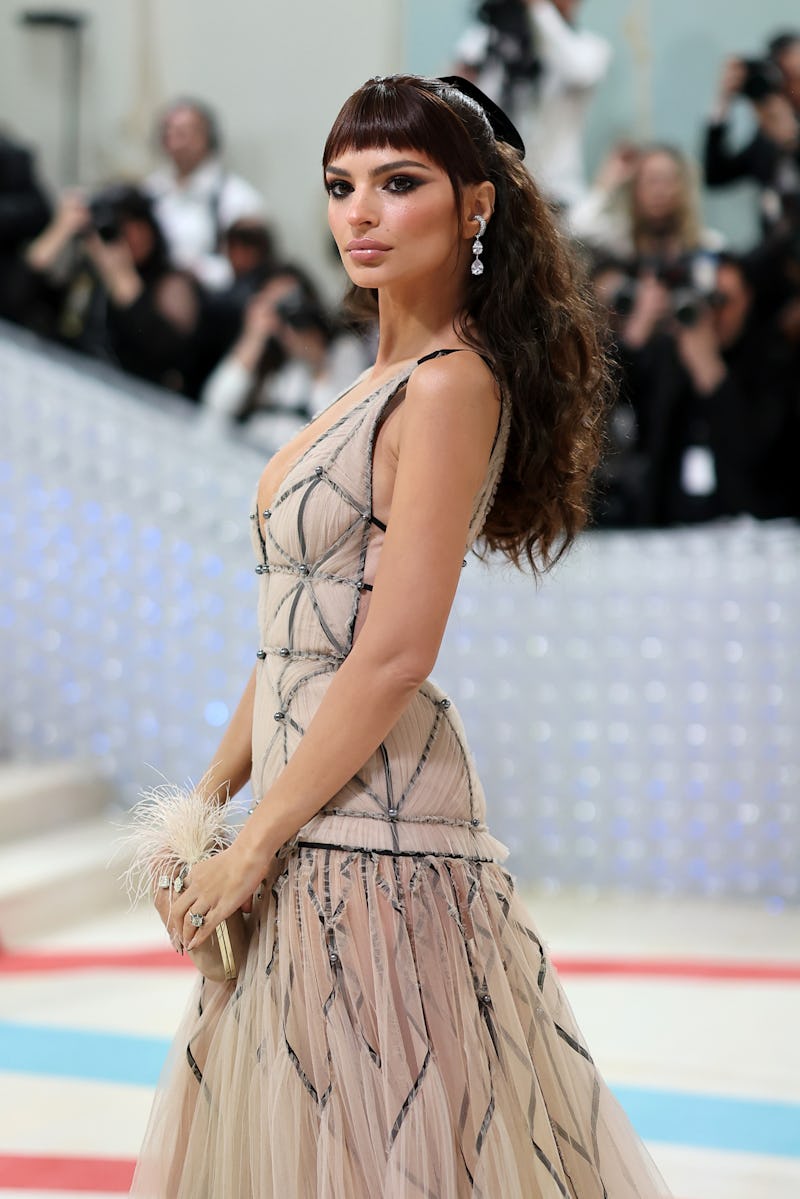 Mike Coppola/Getty Images Entertainment/Getty Images
Every year on the first Monday in May, the industry's most beloved A-list personalities gather alongside top fashion designers to ascend the legendary steps of Manhattan's Metropolitan Museum of Art. At 2023's Met Gala, the theme just so happened to be "Karl Lagerfeld: A Line of Beauty," and is therein honoring a late great (who is closely linked to Chanel's iconic body of work).
For the beauty obsessed and fashion forward, the Met Gala is akin to the Super Bowl, or even the Olympics, and serves as the perfect excuse to turn the glamour factor up to new, unreal heights. Of course, a stunningly detailed gown is sure to drop jaws — but IMO, it's the makeup, manicures, and hairstyles that truly make or break any Met Gala look.
With some serious nods to Chanel's more minimal, quietly luxurious DNA — and epic bridal looks — the hairstyles of the night have proven to be more about being chic and timeless rather than over-the-top as they've been in past years. That said, when it comes to the Met, you truly are never sure what to expect.
Ahead, the most memorable hair moments of 2023's Lagerfeld-inspired Met Gala.