13 Of Jackie O's Most Memorable Beauty Looks
Honoring the former First Lady's timeless influence.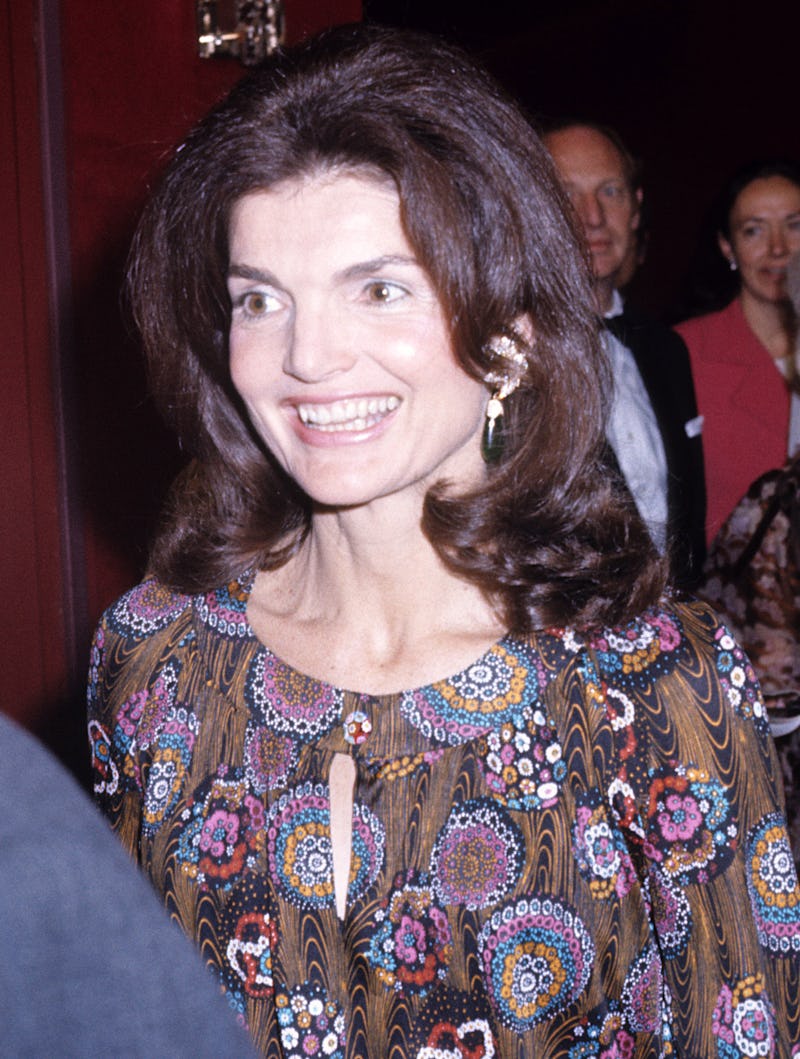 Getty Images/ Tom Wargacki / Contributor
While the former First Lady was unquestionably revered for her elegant style, Jackie Kennedy Onassis' beauty looks over the years show that she had a discerning eye when it came to her makeup and hairstyles.
The late Jackie O, as she was nicknamed, wore a wide range of different hairdos, lipstick shades (which she oftentimes matched to her outfit), and eyeshadow looks. Sure, she was famous for her signature coiffed bob and strong brows, but Kennedy switched things up — both during her over 50 years in the White House and after.
The basis of her overall beauty style, however, was the First Lady's diligent skin care routine. Based on official documents that were made public by her go-to facialist, Erno Laszlo, Kennedy kept herself moisturized (from head to toe) and her complexion clear and glowing with regular gentle exfoliation. Laszlo also recommended she keep a protein-rich diet to further aid in healthy skin.
Jackie O was in the public eye for the majority of her lifetime, and — regardless of the occasion — always stepped out looking well-kempt and sophisticated. To honor her lasting influence, here's a roundup of some of Kennedy's most memorable beauty looks.