10 Genius TikTok Skin Care Hacks That'll Upgrade Your Beauty Routine
Some of them cost $0 to do.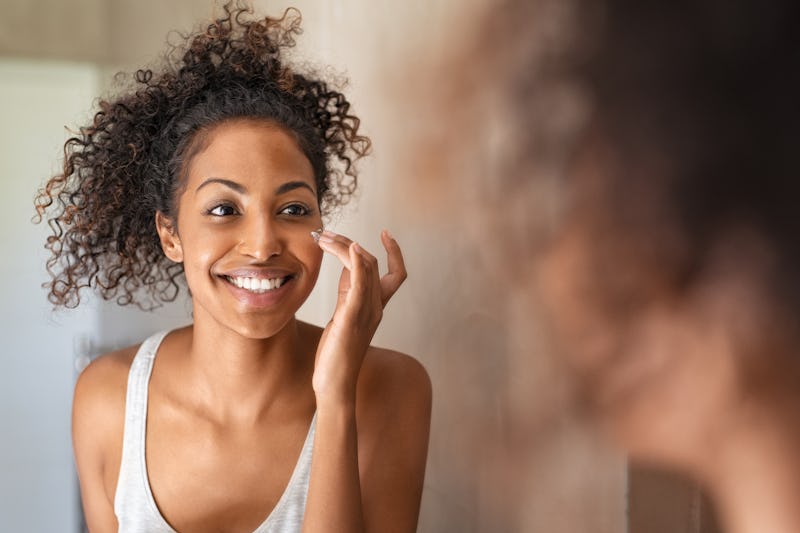 Shutterstock
TikTok has become the ultimate destination for all sorts of brilliant tips, from sleeping pointers to genius ways of folding a tortilla. And, thanks to the many experts on the app, you can steal plenty of TikTok skin care hacks that'll level up your beauty routine.
These days, a number of dermatologists and estheticians (and beauty aficionados) turn to the video sharing social media platform to drop knowledge on all sorts of skin care concerns — which happens to be particularly helpful now, since the pandemic that has made it more challenging to see your skin doc. Scrolling through the app, you'll find genius intel on practically any beauty concern, including tips on banishing blackheads and maskne to managing dry skin — and some of the hacks cost $0 to do.
The beauty pros on TikTok include dermatology resident physician Dr. Muneeb Shah, M.D., certified esthetician Tiara Willis, and Dr. Angelo Landriscina, M.D. (to name just a few), all of whom thousands of followers turn to for healthy skin tips. Ready to upgrade your beauty regimen? Look to these 10 genius TikTok skin care hacks from some of the app's savviest accounts.