11 TikTok Hacks That'll Help You Stop Procrastinating
In this case, scrolling through the app can actually help you stop getting distracted.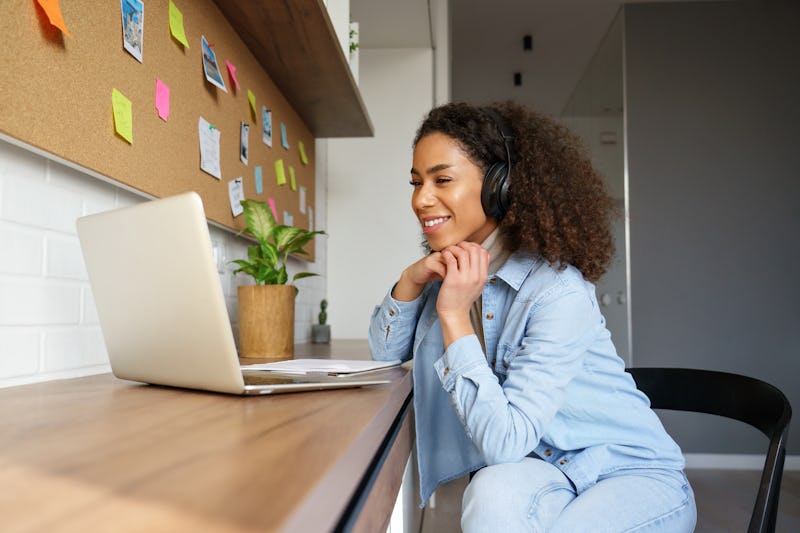 Shutterstock
TikTok may be your go-to distraction from responsibilities at work, school, or that mediocre show you just started watching. But, in a shocking turn of events, you can actually use the video-sharing app to help stop you from getting distracted. Enter: TikTok hacks on how to stop procrastination, which can help you get back on track when you'd rather do anything but focus.
Let's be real: Getting in the zone isn't easy. Whether you're dealing with a case of writer's block, have an irresistible puppy tempting you to play, or simply can't resist the appeal of beauty tutorials on YouTube, procrastination happens to even the most regimented workers. Doing it too often can impact your ability to hold down your responsibilities.
As is the case with many things — like fitness motivation and tortilla folding hacks — TikTok is riddled with procrastination-quashing tips. Scrolling through the app, you can find genius tidbits like time-blocking, advice on restructuring your to-do list, and a 5-minute method, all of which can aid in keeping you focused (#procrastination has amassed more than 314 million views, BTW).
So if you're ready to stop dilly-dallying, check out these 11 TikTok hacks to stop procrastinating.